What a modest episode! I'm getting frustrated with the constant baiting and switching with the promos, which always seem utterly packed with auditions that would make our jaws drop. Of course, when the episodes air, they take an inordinate amount of time trying to draw out the personalities and/or backgrounds of the good dancers -- which is nice, but I'd rather see them dance -- and making spectacles out of the bad dancers. This mixture of actual dance and everything else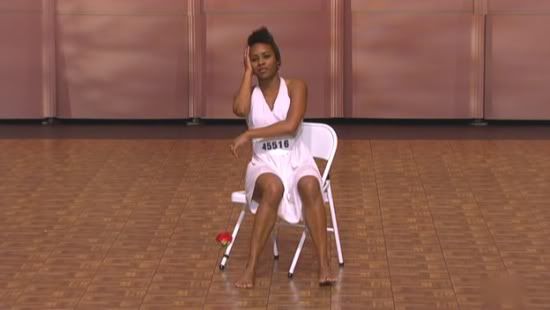 The individual highlight of Phoenix was probably Sasha Mallory, the girl who began her audition in a folding chair and who broke down in tears at the first praise she got. Her solo was quite lovely -- I mean, her performance quality when she was
sitting in a chair
, for corn sake. And actually, I thought the portion of the audition where she was seated was vastly more captivating than when she was showing off technique.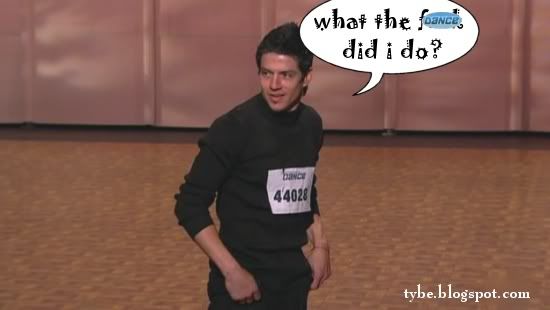 Following her would be Legacy, whose name at first sounded Acadian -- LeGassé, or something. Despite the heaps of hype, and Mia's repurposing of insults, I didn't get much individual flavor out of his performance, which was a lot of technical high-flying (high-breaking?) but not a lot of swag. Technically, he probably danced circles around the other b-boys who've made the top 20, but this particular solo didn't have a real "look at me, be entertained by me" connection. Honestly,
he's done better
.
---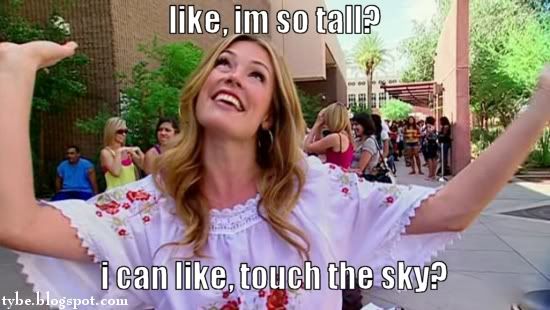 Moments earlier...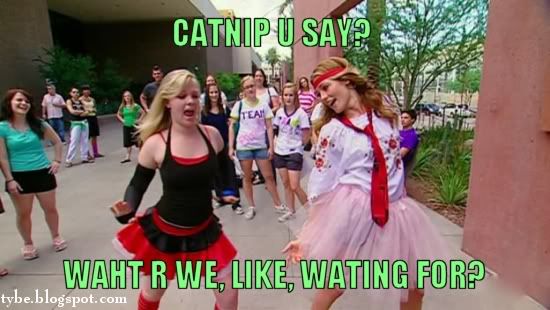 ---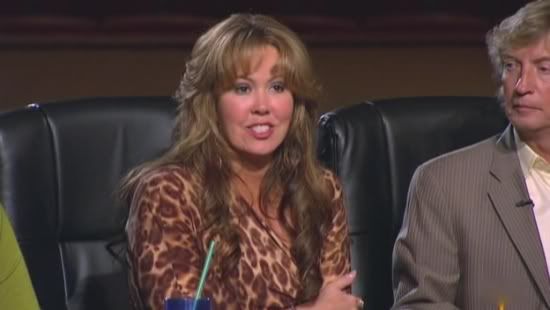 Mia said that Jarvis, AKA the crazed ADHD auditioner, is "sunshine." Mary followed her up, "I just don't get enough sunshine." Maybe it has something to do with all the bronzer she uses, just a thought.
---
We got a small glimpse of Ellie Soto's solo, and there was some interest in the song she danced to, which is Charlotte Martin's "The Dance," which, fascinatingly enough, was the song to which Mia choreographed the Evil Circus routine from the fourth season.
---
Glad to see that even though the guy with the hiccups was shown in the montage of losers, it didn't automatically keep him from getting a try in the choreography round.
---
If in the course of human events in the coming months, my schedule might get busier, which means less/no time to devote to fully realized recaps. So if you had to choose, which would you rather have: funny pictures, funny words, or smart words? Think about until while I put a poll up.
Indie rating: HTRK - 'VII'