Because I do not allow myself to go a week when
SYTYCD
is in season without some feline graphics.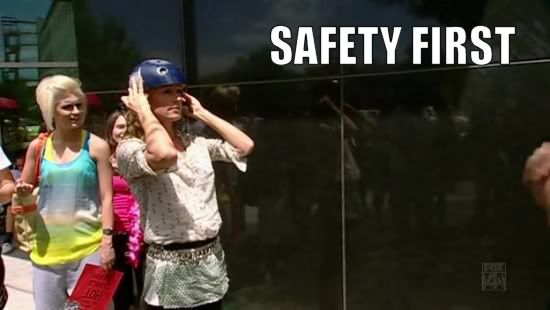 Anyway, I've been speculating about the "Meet the Top 20" exhibition episode (which is in
two
weeks) and how the top 20 are going to showcase their specialties. Odds are, they'll be doing solos interspersed with "getting to know you" interviews. Solos can be a bit of a dodgy proposition, since the contestants aren't all great soloists (see: most contemporary dancers, ballroom specialists); I'd rather they be involved in some choreography since, you know, someone whose job it is to create (supposedly) awesome dance steps is handling that part of the performance for the kids. In the space of an hour, though, managing to showcase all 20 with 20 different choreographed routines? Not going to happen.
And one last thing about the first Vegas episode. In Iveta and Russell's cha-cha, when Adam singles out "couple number two" for bringing the awesome, Russell is all:
"Who, me? Seriously?" It's another reason to love this little moment, and it's going to be hard watching him cry tomorrow night.
Indie rating: The Raveonettes – Bang!