Nominal spoilers, though no more so if you've seen some of the promos for the first episode.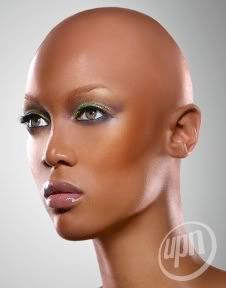 In a remake of
Star Trek: The Motion Picture
, Tyra reprises the role of Lieutenant Ilia, originally played by Persis Khambatta. The girls are crawling over each other to tell her that this is her best career move since
The Tyra Show
.
All photos courtesy of UPN
.
Indie rating: Dinosaur Jr. - "Little Fury Things"