Whoo! Go
Bowling Moms
Hippies! They are so much the cute!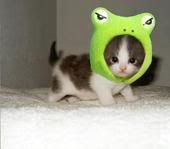 The final run-up was quite deceptive, of course, showing the 15-minuted-delayed Hippies and intercutting with (the strangely fatalistic) Lake & Michelle, who it seemed were a lot farther behind. And there was also the business of the 15-minute delay for not taking the bus or the metro to the whatever -- weren't Lake & Michelle do the same thing as the Hippies, and therefore subject to the same penalty? But whatever, it was a heart-stopping way to end the episode.
As for Lake & Michelle, while they were briefly a great source of hate, they dropped out of contention very quickly over the past couple of episodes, and as they walked up to the Pit Stop mat, Lake was incredibly calm and gentle with Michelle. This demeanor was of course a huge contrast to
every other
instance of his behavior during the Race, which could be generously categorized as Apoplectic Bad Loser Syndrome.
Anyway, the Racer's itinerary, going from Rome to Greece, was a nice little touch. (
Another update:
Mo of JoMo: "This is where thinking began." Thank you, Monica.) Next they should go to Baghdad or Persepolis.
Speaking of Greece, last night's episode made every Greek person seem fluent in English.
So much for my
bold claim
that the front of the pack would pull away from everyone else. Even though Eric/Jeremy leapfrogged over the others with the Fast Forward -- which is likely to be a strategic mistake -- teams are going to get bunched up again. After all, the Hippies were right on the
Slashboys' sculpted buttocks
(NSFW), but BJ & Tyler narrowly avoided elimination.
And finally, behold the triumphant return of...
The Eric/Jeremy SLASH WATCH
"It's more fun if we tease ourselves all day."
An article of note about the Slashboys' (suspect) raging heterosexuality:
Double Ds deny doing the dip with dudes
.
TVGuide.com: Are they good kissers?
Both: [Laugh]
Dani: When you find out, let us know!
It should be noted that the TVGuide.com interviewer was a guy. (Nb. I'm making that up.)
Indie rating: Solex - "My B Sides Rock Your World"