Hey Americans! According to
Canada's Next Top Model
, our northern cousins are blandly polite!
Take for example:
Sylvie's burning desire to win.
Tenika's ferocious will to victory.
Tenika's brutally honest self-assessment of her photo.
And a bonus video of Canadian girls gone wild upon Tricia Helfer's first appearance:
Way to subvert stereotypes, eh! (And
about
those stereotypes...)
However, Tricia seems to have been seduced by American boorishness!
How nice that she said goodnight to her wenches without looking at them. Absolutely no superiority complex there.
---
But seriously: if the first episode is any indication, whoever puts this show together is inept. Challenges were poorly organized, less imaginative than a fashion show in a K-Mart, low production values, and the rewards were announced with barely any build-up. "Hey girls, you just competed in a challenge, and Heather! You were the best at whatever!" the judges would say, except more politely.
And when you fill time with glamour shots of Jay Manuel, you know something's wrong with your show.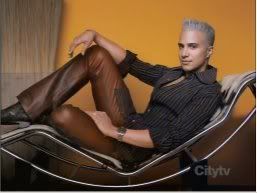 In which case, you'd better bring in the Canadian Janice Dickinson.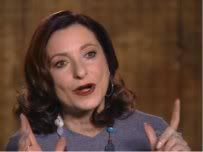 Damn, girl!
---
Sisi!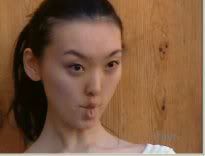 Total diva!
Except she's not very good!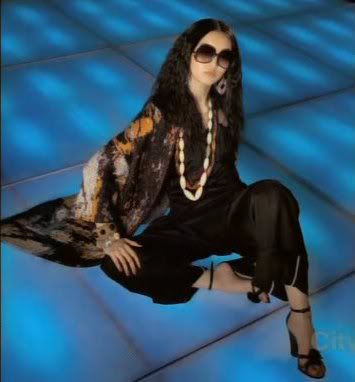 The theme of this week's photoshoot was rock chicks. Of course, being Asian, Sisi was assigned
Kawabata Makoto
.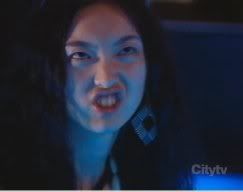 Hell, last week was just bad for Chinese girls on reality TV.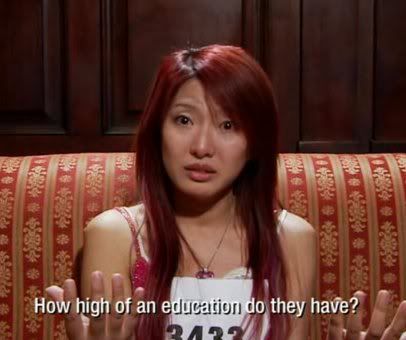 ---
But really, they should just send everyone home and declare the European girl the winner.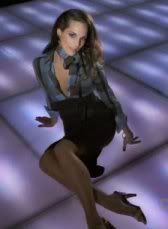 That way I won't have to keep downloading what is sure to be a total waste of bandwidth.
Special non-Solex Indie rating! Acid Mothers Temple & The Cosmic Inferno - "Woman From A Hell"