Jesus' elimination was a hard kick to the groin, although seeing a certain message board immolate itself in presumptuously indignant outrage that can't look beyond its own insularity or its sense of righteously unfounded entitlement is fun. Somewhere in this equation, Cedric is somehow to blame for Jesus' departure. Go figure.
But I come here to praise, not to bury, especially since the results of the show are fodder for baseless speculation. Something might stink in Denmark...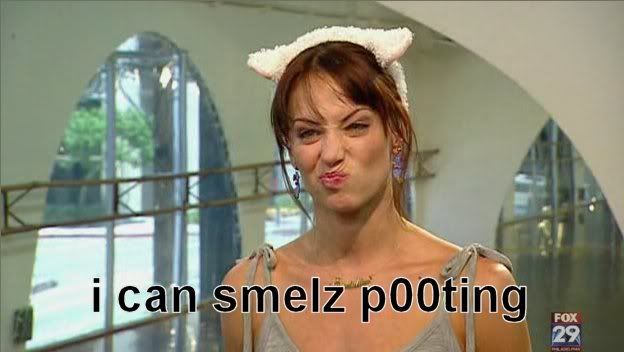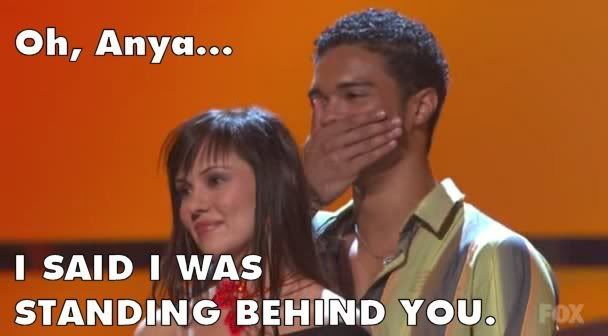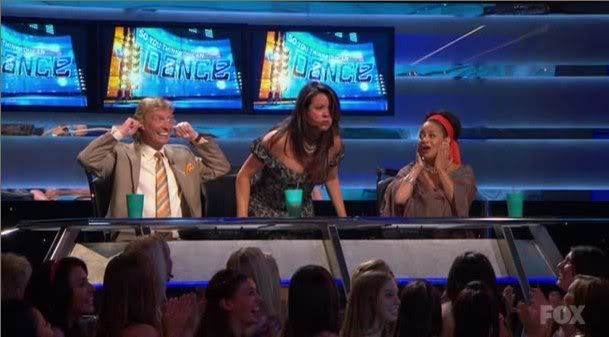 Clearly, any attempt to caption the last one could only ruin such a sublime tableau. Regardless of Mary Murphy's flatulent or expectorative tendencies and the inexplicable elimination of Jesús, Week 3 remains a week to be remembered, if only for Hok and Jaimie's performance.
Hi-res version, y'all:
Download (22.98 MB)
Clearly: ROBSON, YOU'VE DONE IT AGAIN.
Getting into specifics, Hok's windmill left me completely speechless; it was at once otherworldly and unfamiliar and unexpected because the context -- mood-lighting, delicately stylized and naturalistic imagery, not to mention the actual choreography and its execution by Hok and Jaimie both -- the entire routine was so unified that time and place were distilled onto the stage, and the world that we once knew -- you remember, the one that had breakdancing -- it no longer existed in the same dimension, so when Hok broke out the windmill, breaking was completely new again.
---
From one b-boy performing admirably if not spectacularly, we now turn our attention to another hip-hopper who's become the most divisive contestant this season: Cedric. Despite his flaws in the routine -- and I'd be the first to admit, a lot of his lines were pretty awkward (look at me sounding like a dance snob! "Lines"!) -- but at about 1:07 of the performance when he suddenly breaks out into his twirling liquid dancing, none of his awkwardness mattered anymore because he became pure emotion at that point. I was moved.
However, Mia may or may not have wanted to
kill him
or perhaps just herself.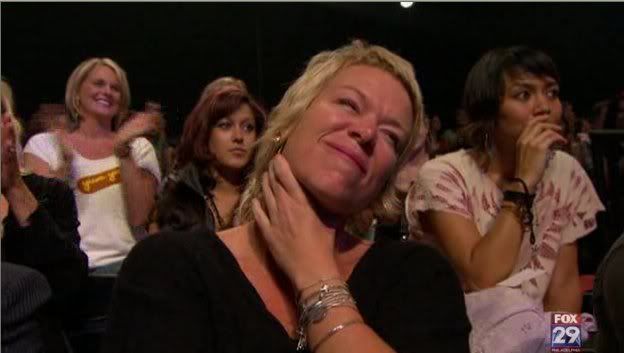 ---
There may be plenty of other swoony boytoys on the show this season, to which Cat can barely hide her glee...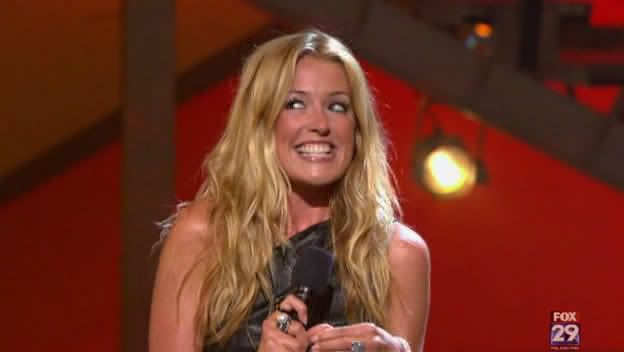 But no doubt the person who consistently cracks up our dear Cat is none other than Dominic.
Regard:
---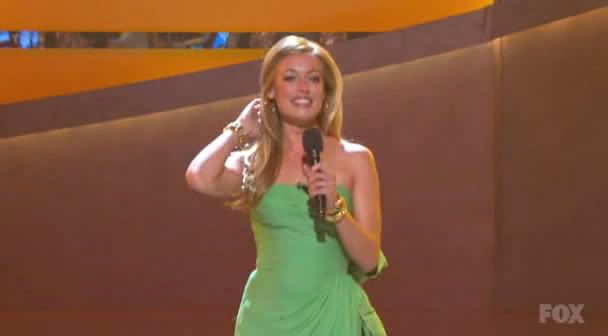 Apropos of nothing... well, apropos of hot.
---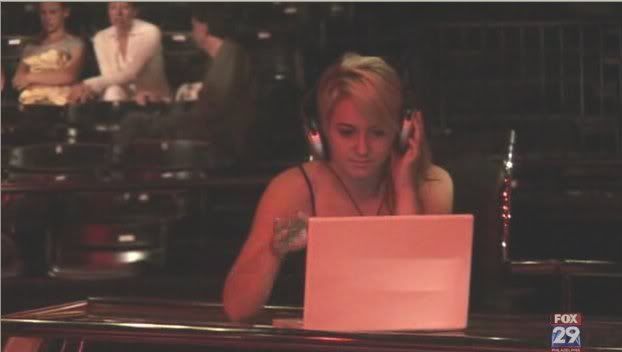 First (and probably last) note to Shauna: you can't be a techno singer. The term she's looking for is house diva.
---
Jesús and Sara's krump was good, but it wasn't krump, which I can say with rare authority because I saw
Rize
.
His departure saddens me because it breaks up a good thing that he and Sara had going. What's more, a lot of his fellow contestants are equally cut up about it. No fewer than five people seem visibly upset that he was eliminated: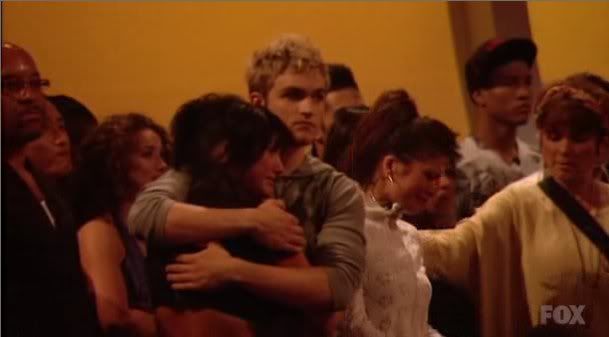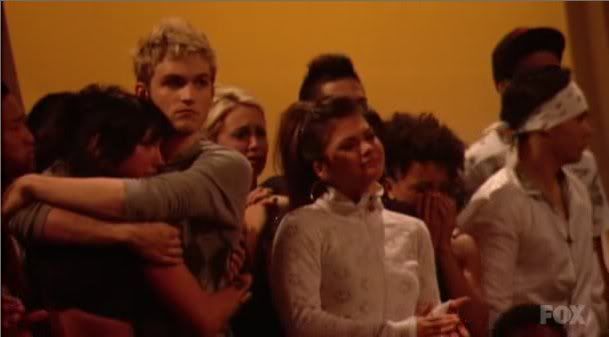 By my count, Sara, Sabra, Dominic, Danny, and Shauna are completely torn that he's no longer in the competition.
Which brings us to...
---
The LOLCATDEELEY Moment of the Week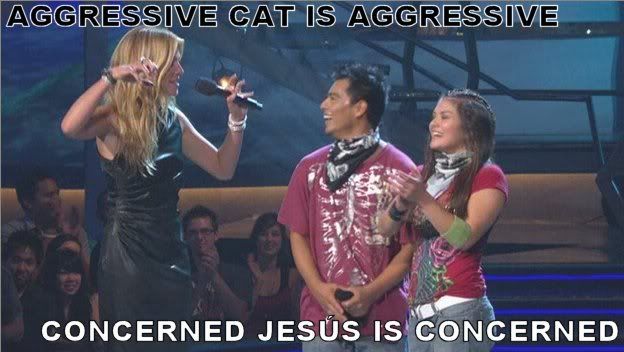 For obvious and legitimate reasons!
Indie rating: Peter Murphy - "Cuts You Up"