In a very special episode of
America's Next Top Model
: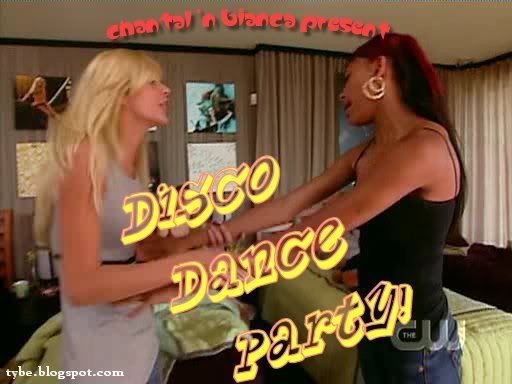 It's the new sensation sweeping the
Top Model
house in this episode, swingin' out to '70s disco classics! These aren't just skinny girls who stand in front of cameras, they ain't closet disco queens -- they got inner divas that are burning to groove out!
Chantal and Bianca don't just get down, they're croonin'...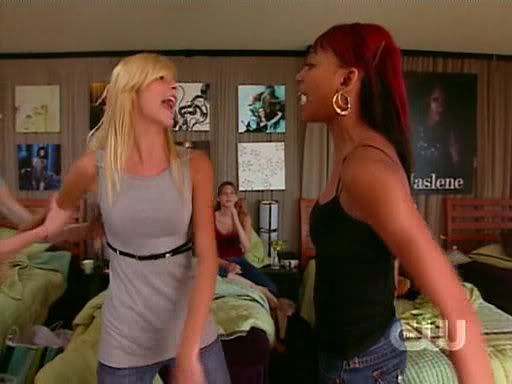 and slow dancin' (remember to keep an inch between each other, girls!)!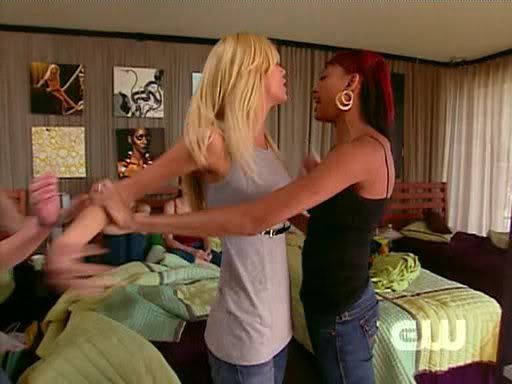 ---
Disaster!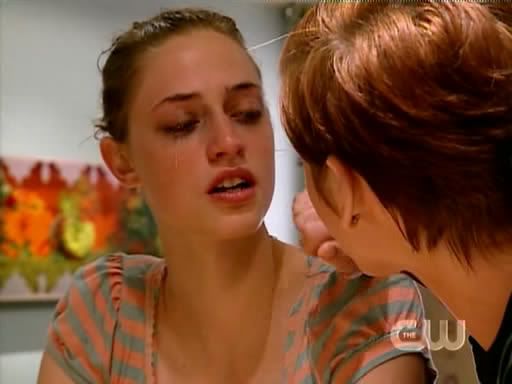 Jenah's chipped tooth was a nightmarish shock -- to her as much as to me. She said her teeth can open bottles --
no kidding
-- and they're also her signature look. She flashes her chompers, you can recognize her from space. So you knew that
ANTM
had to repair the tooth quickly because all of space-time depended on it, as you can see.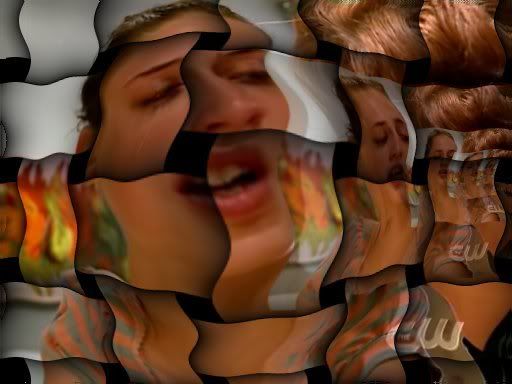 Thankfully, the show's dental engineers filled the rupture, and we all breathed a deep sigh of relief.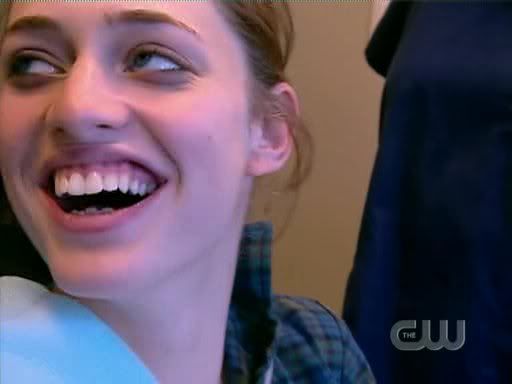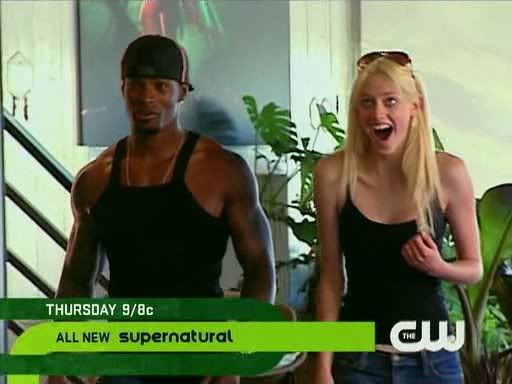 ---
But Jenah's not just teeth, is what I learned from this episode. She can also be totally unhinged, especially when she's going through nicotine withdrawal, enough to the point where she is either ready to eat a cigarette...
... or is trying to roll a lasagna noodle and smoke it. Check out how crazed and frenzied she looks!
That came at the end of her surprise attack where she unloaded on the other girls, and I have to commend her on her form.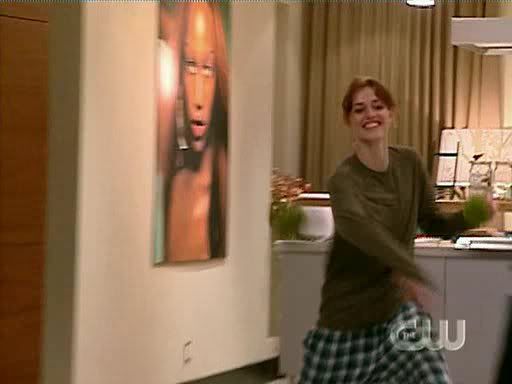 Excellent follow-through, great form.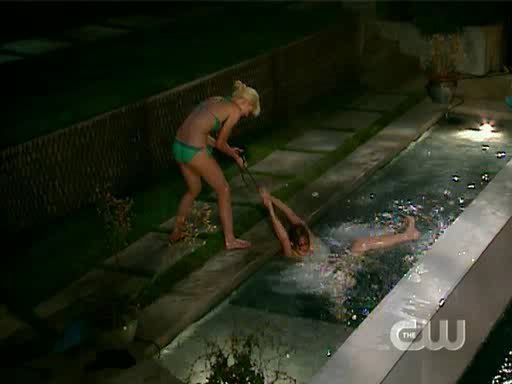 Even better form.
---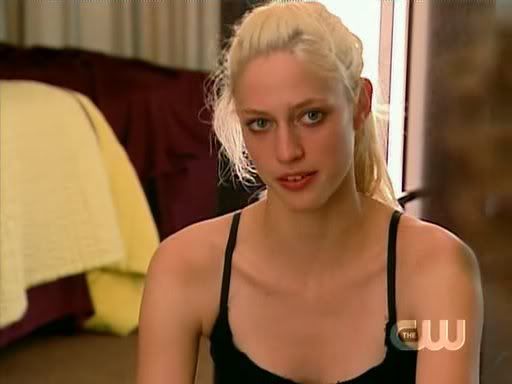 Lest you think that Jenah is just a wild girl, in the game which Bianca organized, Jenah admitted, "You guys are some of the bravest and most confident and real people that I've ever met in my life, and I actually think that all of you are a lot cooler and a lot more confident and a lot better than I'll ever be."
Punctuated by her announcement, "Guys, we are the lamest people..."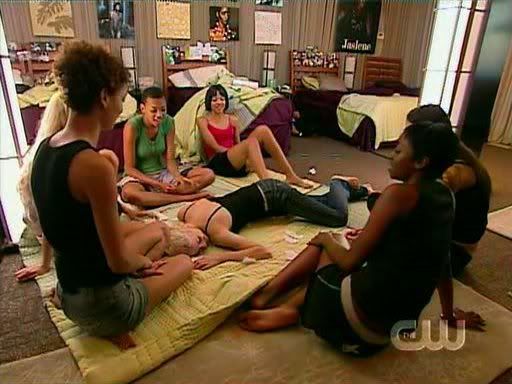 ---
Heather spent a lot of time in a towel outside of the bathroom. First, Bianca had some trouble with the toilet: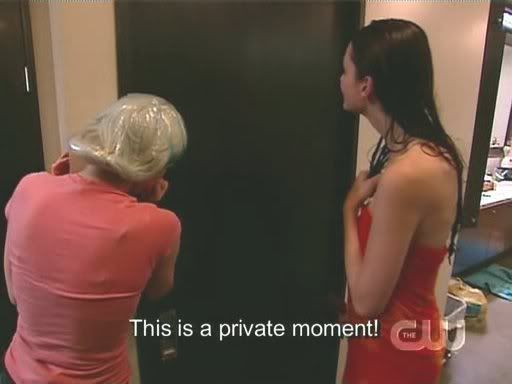 (I'll spare you a screencap of the clogged toilet, mostly because by the time cameras got in there, any offending particles had been replaced by dissolving toilet paper, which doesn't show up well in still shots.)
Later, Ambreal tried flushing a weave down the same toilet, and Heather, the Toilet Narc, is on the scene.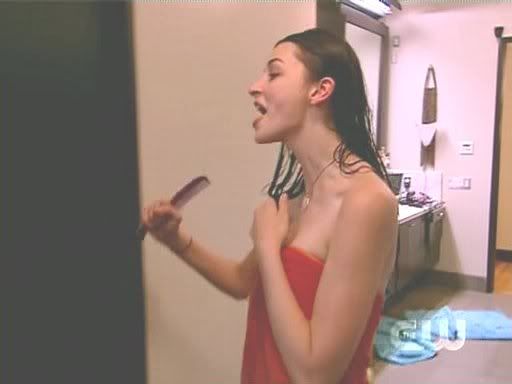 This last bit was the result of mayhem originally wreaked by Jenah.
Note again that Heather is in her now-trademark leisure wear.
---
With the help of Dani
elle
, Tyra sat down with the girls to give them a cautionary tale about the modeling industry and weight.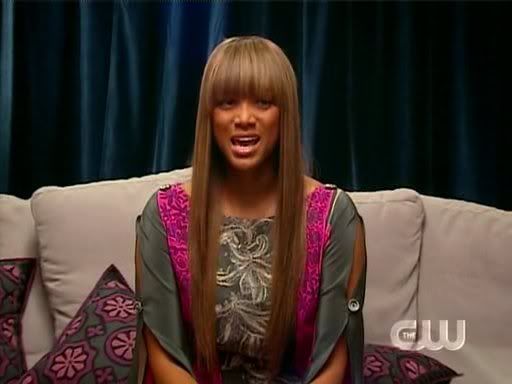 "I remember when Danielle called me, I'll never forget. The first instinct that I had was anger. I was really mad because I know how thin she is."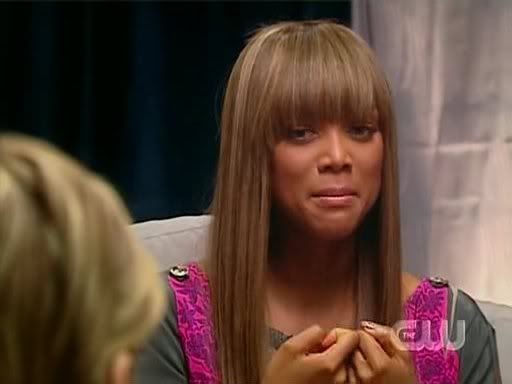 At this point, Tyra seemed ready to denounce fashion's weightism again, but she continued in a weird -- and almost defeatist -- turn. "And I was like, let's figure out a plan, how you don't sacrifice your spirit, you don't sacrifice your health, and you can live your dream."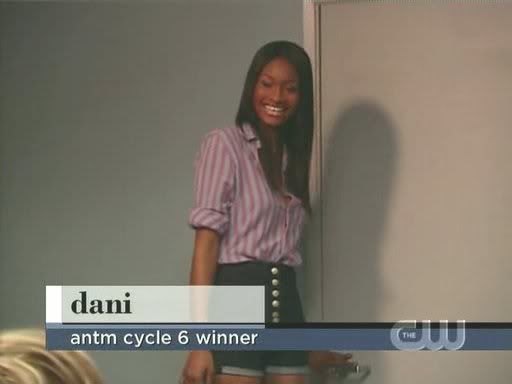 Dani finished off the anecdote: "So I decided to start eating healthy, exercising, and, you know, I got the weight off."
For all the body image advice she dispenses from her bully pulpit, Tyra all but gives into the industry's demands, saying that no matter a girl's current weight, if a potential employer wants her to drop weight, she has to do it. She added a vague warning about doing it sensibly with an eye towards health, but it was a half-hearted postscript which an ambitious girl could easily ignore or forget about on her way towards becoming America's next anorexic. It's a little bit sad that one of the industry's most visible proponents for has essentially conceded defeat.
---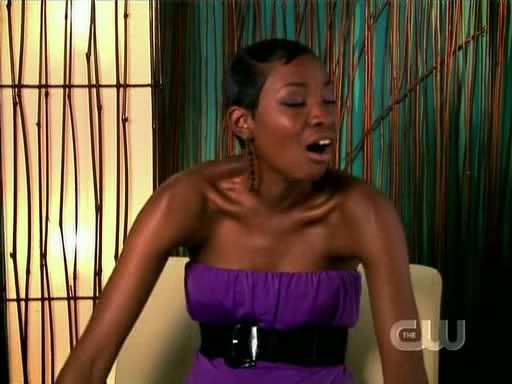 Ambreal hates hair, so it's little surprise given how short she goes.
---
Gilbert Gottried alert: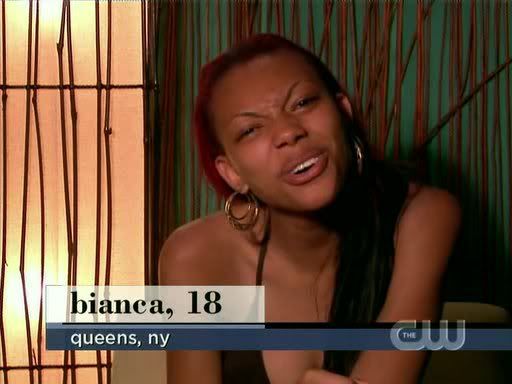 ---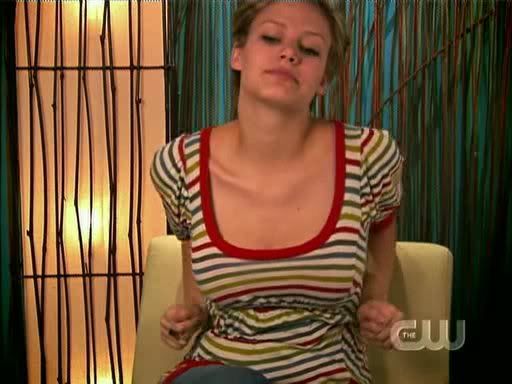 What... presence!
Indie rating: Mira Calix - "Protean"