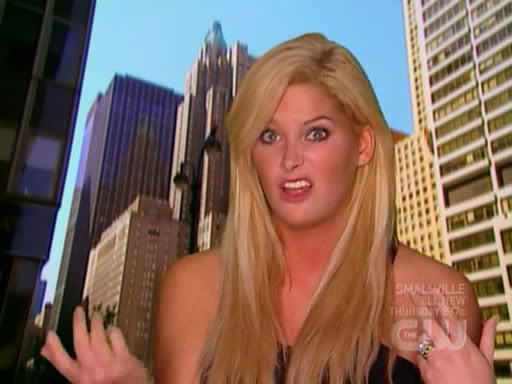 I don't know if I was clear in my previous post, but this cycle has been very good to me despite how unremarkable most of the girls look. Where other reality shows like
Survivor
or
The Amazing Race
have to cast actors and models as contestants as eye candy to the detriment of personality,
ANTM
is running headlong in the opposite direction, getting a bunch of girls who have no business being in front of a camera this side of
Jackass
. Like all art, reality tv means to provoke emotions in its viewers and to make us buy things, which is why someone as annoying and
unmodel
as Amis will actually be missed.
---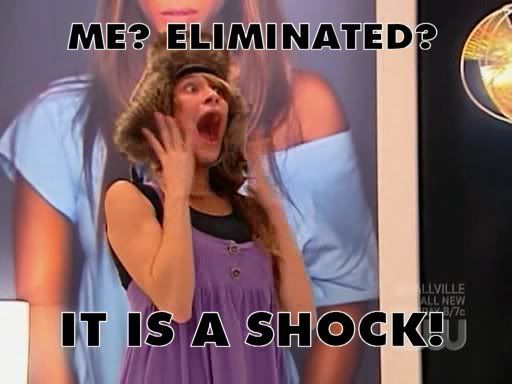 I suppose there's something to be said for a person who's comfortable enough with herself that she's willing to go in front national tv dressed like it was the '80s again, all while eating a fudgsicle, or that she's comfortable enough to be caught on camera like this: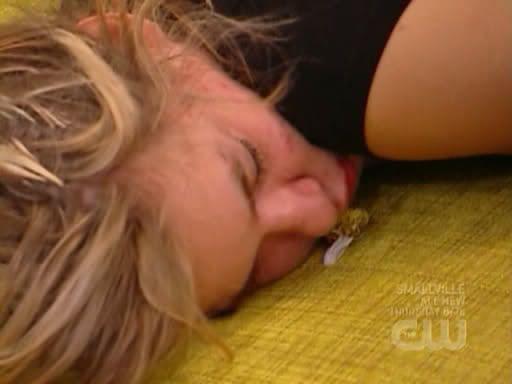 Then again, I actually found myself agreeing with Nigel ("trying too hard") and
Tyra's
Paulina's pop psychology (she's "sort of like a little child. They want to stand out, and they don't how to, except with a really dorky headband"), and rather than dwell on how that reflects on me, I'll turn it around on Amis: when the likes of Nigel and
Tyra
Paulina nail your psychological profile, you're probably a lot shallow.
Though, I don't know, she looks like she could be kind of deep here: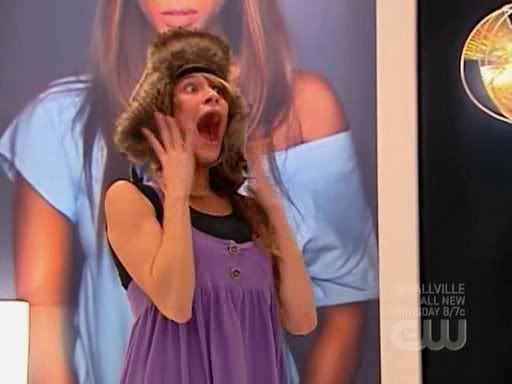 ---
Speaking of the '80s: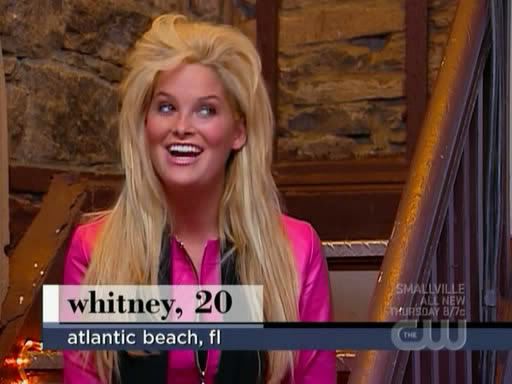 Says she's from Florida, and seeing as all I know about Florida is
Miami Vice
, I guess that look makes perfect sense, though I'd guess she's skewing a little older in the demos:
---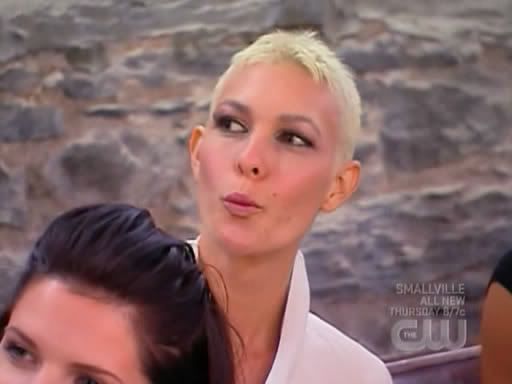 Sweet dreams are made of these, if by "these" you're referring to "breast milk."
So far I'm fond of the pictures she's been taking -- not quite blown away yet, she is, as Nigel said, well-grounded in
Modeling 101
(I should be worried that I'm agreeing with Nigel so much) -- but I'd really like Claire to be more outspoken as the "global warrior," even if she's really only got naivete and idealism backing that up. I half-expected her to make some noise about the
utterly disgusting
meat theme, but no, she just worked it in that meat locker.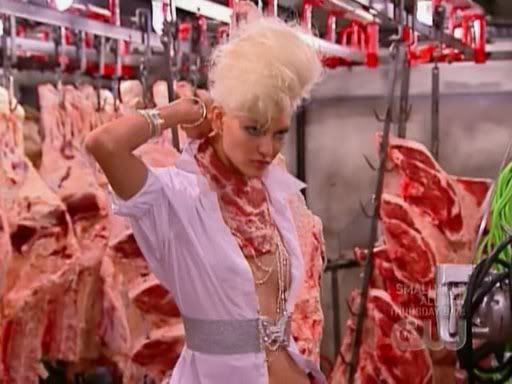 ---
The smooth, rubbery foundation, the neatly chiseled features -- am I the only who thinks that Paulina sometimes looks like
a real doll
what I understand a real doll looks like?
---
I just realized that maybe the '80s tip is a red herring, because Amis could've been giving shouts to something a lot more contemporary:
Let me back up a bit and say that I should give Amis more credit for not being quite so shallow. Like, could a shallow person be actually repping for a band that's so
now
that it's come around like it's 2005 again?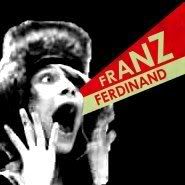 (I mean,
Pitchfork gave it an 8.3
!)
---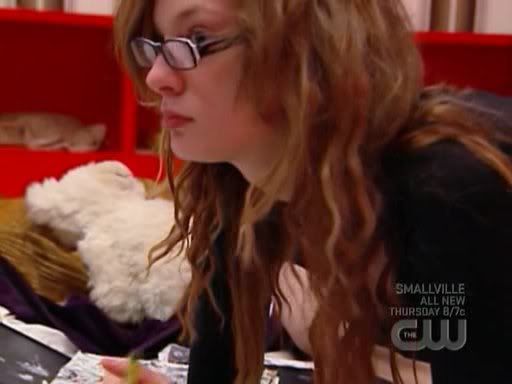 So Lauren is the outsider, she's all cute as hell, she's got physical presence, she takes great photos, plus she wears hipster glasses? SWOON. (You'd have to be blind, or wearing glasses, not to see that one coming.)
I have a similar complaint with her as I do with Claire -- I'd like her to rep her subculture more. The black eye was pretty tight, but her punk background has only manifested as mere talk or dreadful runway performances.
So to compensate for this lack in the meantime, another picture of her in glasses.
---
I need to apologize for my insensitive remarks about Dominique last week when I called her a "hermaphrodite single parent." Sometimes I get overzealous with the snark and cross the line of decorum. Furthermore, believe it or not, I'm sympathetic to transgender/transsexual issues, and I regret any offense.
Moreover, her new hair color definitely makes her look womanly.
---
Anyway, Amis -- "Like, seriously? Like getting dressed takes two seconds" -- is less a woman than Dominique.
Indie rating: Franz Ferdinand - "Outsiders"