Let me be honest: I don't want to blog. I've been blogging almost continuously since last May. To top off this unprecedented run of television exegesis, I've gone through an existential crisis over reality tv since October that's got me closing in on reality burnout from all of its shenanigans (
ANTM
), bland personalities (
Project Runway
), or pointless vanity (
ANTM
again).
But fortunately, something that a critic got wrong might actually restore my shaken faith in the restorative powers of reality tv.
Adam B. Vary writes
that the girl with nice cheekbones from Placentia was put through to Vegas because of her "ability to provide fetal nourishment, physical beauty and
potential for behind-the-scenes fireworks
" (my italics). Though I won't dispute the importance of physical beauty -- as I've based entire season-long allegiances (read: "crushes") based solely on cuteness --
SYTYCD
has shown little interest in backstage drama, because if it did, we'd have already seen the actual fireworks by now. But rather than dwell on internecine bickering,
SYTYCD
promotes collective camaraderie so that we mostly focus on the performances and, so the judges hope, the narratives of the dancers. Even if the camaraderie is purely for the cameras, the show's earnestness lets me enjoy the show without having to resort to irony, at least until the next judging controversy blows up. So with the wary hope of pure performance...
---
Out of the three poppers who got showcased...
Twitch! Easily my favorite LA audition, mostly because he had the balls to dance to
IDM
, which stands for
Dance Music You Can't Dance To
. It also adequately satisfies for my
Sixth Dictum
, as I'm sure you're dying to know that pretentious IDM kids grow up to be pretentious post-rock kids once they realize how enervating listening to post-millennial Autechre has become -- but never mind the wanky bollocks, here's Twitch:
I think we all agree with Nigel that Twitch had better make it to the top 20 this year, or else he would have ruined Cat's surprisingly cute outfit for nothing.
---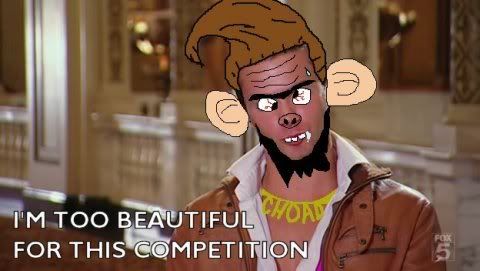 Irony is not dead yet: In the brief look we had at him, viewers could tell what an insufferable twit Jonathan is, but his colossal narcissism is amplified even further when Cat -- the living embodiment radiant cheer and friendly good-will -- could barely contain her antipathy towards him.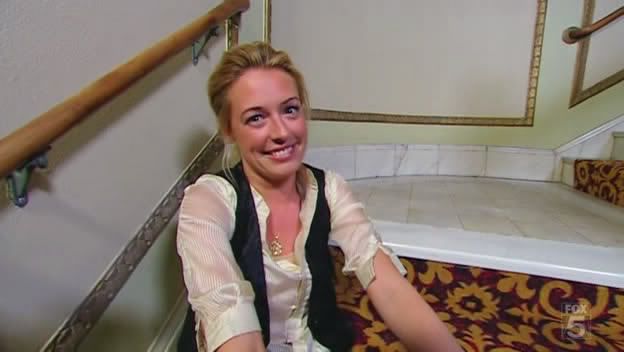 ---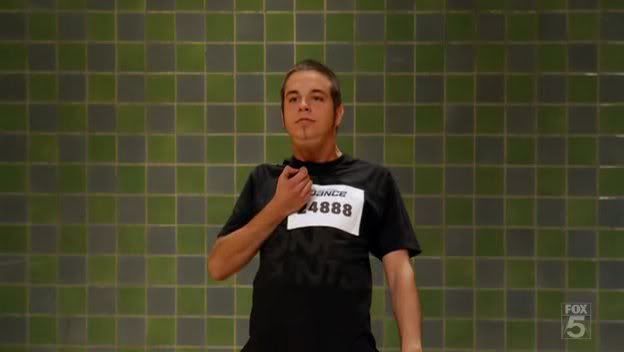 Robert Muraine, aka Mr. Fantastic, was memorable but a little too gross for me to like wholeheartedly. His audition was made even more traumatic when Nigel decided to insert himself back into the spotlight with an embarrassingly geriatric popping/locking (i.e. Nigel didn't pop, he didn't lock -- he simply moved really slowly). By the time he Nigel his bum, I felt like a cat being smothered and pawed by an unkempt creep.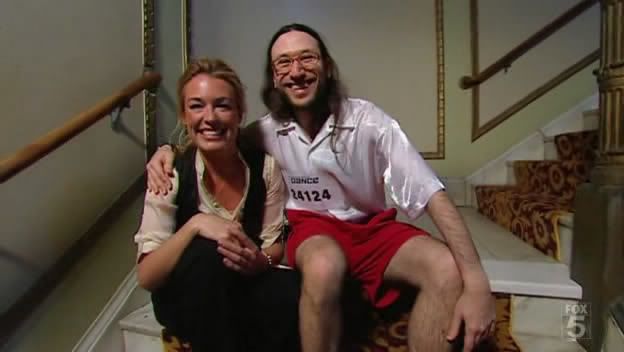 Somebody's ready to get out of LA!
---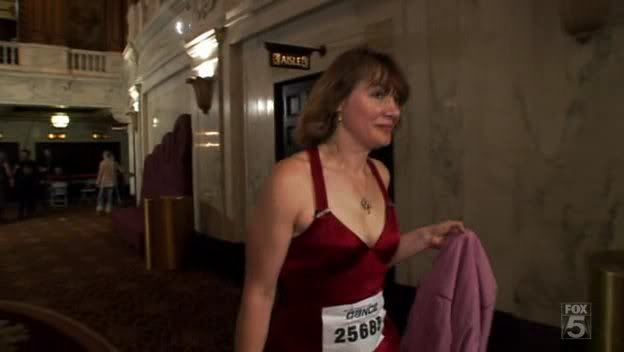 Why does Anya's mom dance so much like
Elaine
?
---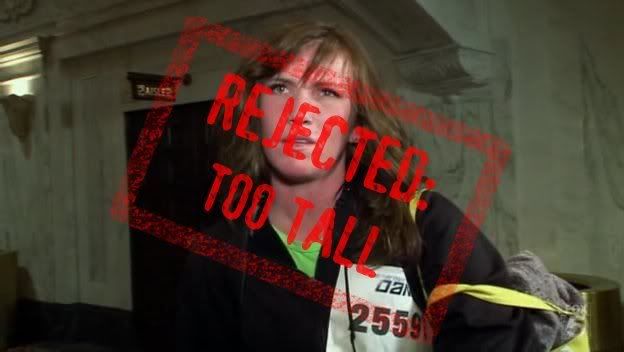 Maybe this rejectee, victim of those insidious judges who are racist against tall people, is also that fabled
green-eyed, blond-hair Jewish, white, Catholic girl
Dominique was talking about on
ANTM
.
---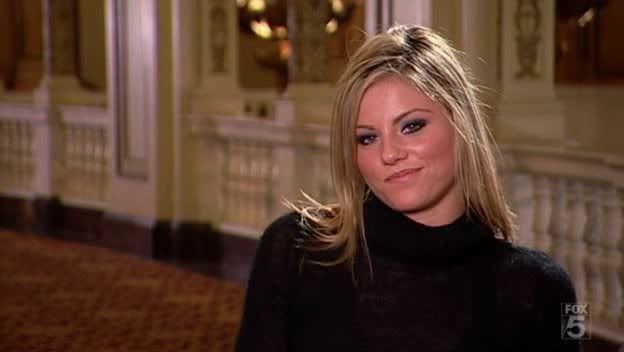 For more cross-promotional reality fun: Erika Gee's musicality didn't impress me much, but when she described her old intractable self, she not only showed off her
vocabulary built from the fiber of Top Model and Project Runway
, but she synchronized it with a nearly perfect diva wave at the same time, so I guess she's still salvageable:
---
Last and definitely least, this guy: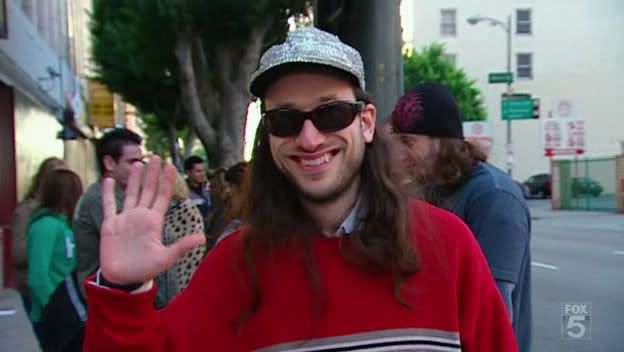 He's really starting to more like a real-life
Aphex Twin
than ever. Observe: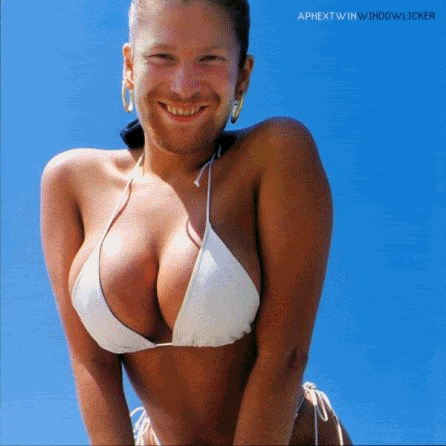 If Autechre's latest digital EPs
Quaristice.PPP9.ep.ae
,
Quaristice.9T9P.ep.ae
,
Quaristice.c9Pn.ep.ae
, and
Quaristice.Subrange.ep.ae
haven't killed IDM, surely my mockup for
Come To Sexy
has.
---
A question I put to you, dear reader(s): Do you still want a high-resolution video to download to relive your (or make that my) favorite dances? Or can you make do with a Youtube link?
Indie rating: Soundgarden - "Big Dumb Sex"