Welcome to
This Will Be My Worst Post Ever
!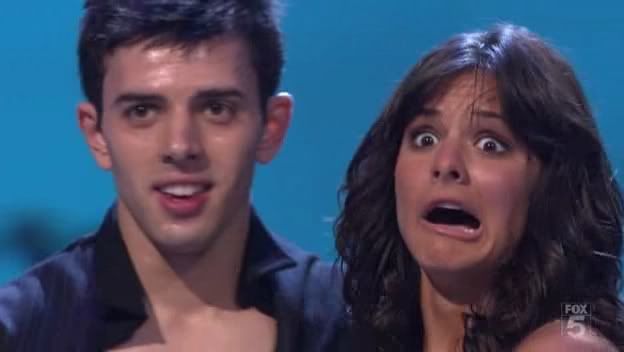 First, I hope that I didn't raise anyone's expectations with my "better late than rushed" post Sunday night, because I'm pretty sure I lost some mojo this week solely because it's been
two whole weeks
and we've seen nary the outlines of the Awkward Dance. But while we've gained the Message, the Awkward Dance has left a gaping wound in the show as evidenced by this week's underwhelming performances and the persistent blogospheric complaints about the season-long lack of a well-defined underdog, which my previous post failed to assuage (shock!). As long as they can't let go of narrative shortcomings on
SYTYCD
, I can't let go of their missing-the-forest-for-the-trees myopia, so bear with me while I tease out the narrative issue from a different angle this time.
Everyone intuitively knows that everyone's opinions are valid, but nonetheless, they defer to the glitzy production and officialness of the broadcast product as infinitely more authoritative. In this case, viewers feel that by failing to identify an underdog, the producers have rendered it a missing narrative, no light matter in a medium that transmits itself through narratives. The missing narrative might as well not exist, and even if they hold a notion of it in their heads, it's less real because Nigel doesn't validate that notion. However, to reach towards postmodernism or whatever quasi-relativistic voodoo you ascribe to, narratives aren't any more or less real than any other narratives (within reason). Instead, viewers unconsciously put themselves into the same situation as the dancers; that is, they look towards the authority figures on the show to validate them or the stories/dancing when that's the last thing that we as postmodern intelligences need.
(Remember, all narratives keep us interested in what they say by carving out a brand new space in our minds, mark that space as "need," then promise to resolve/fill that need -- just like commercial narratives that tell us about products we thought we couldn't live without if only we knew about them.)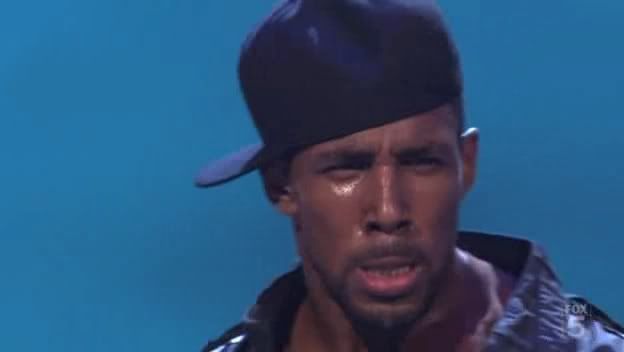 When viewers defer to the authority of the show, they reveal how they buy into traditional narrative relations wherein the author (in our case, Nigel/judges and the editors) validates what viewers think, literally with a few words. Even if viewers challenge the central narrative by confronting the author and its narrative directly, they play into the power politics of narrative because they admit that the author sits atop the narrative hierarchy. But to invert and bastardize the familiar koan, if a tree in the forest falls on Gev (for the sake of argument) and Nigel only bothers to note the breaker's technical weaknesses, Gev is still an underdog. Just because the judges haven't identified him (or anyone for that matter) as the Little Dancer That Could doesn't mean that the underdog doesn't exist, it merely means that the show hasn't said that so-and-so has danced through long odds to reach the top 10. If we mentally erase the narrative that the judges try to enforce (clearly, a feat easier said that done), then that leaves us room to find or develop narratives ourselves.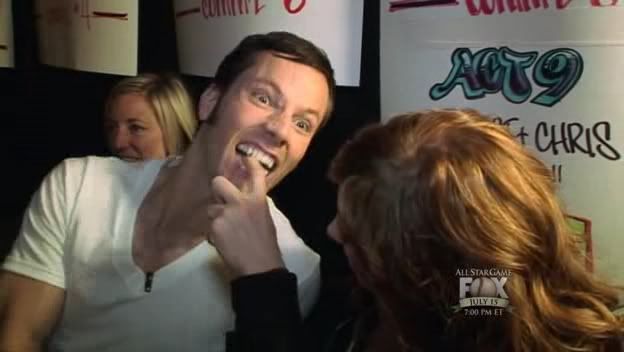 I obsess over complaints about narrative because of how and where people are voicing them: on the Internet, in forums, while framing them within elaborate conspiracies about how Nigel wants to ensure this or that. In other words, while they unwittingly reinforce the position of the central narrative, they offer new stories in place of the missing narratives to replace the official narrative over Web 2.0 (cheers,
momo
). Viewers don't need the centralized authority of the show to validate them or their tastes -- that's how culture is disseminated traditionally -- but thanks to blogs, message boards, the mighty Youtube, we have more sources of information (like
this article on Joshua
(via
BSYTYCD
) which rectifies certain incomplete, faulty official narratives) and most importantly,
multifarious outlets that allow us to give voice to competing, contradictory, oxymoronic, idiosyncratic stories. We're already halfway there, and if we only realized that, then we'd be even closer to a new way of thinking.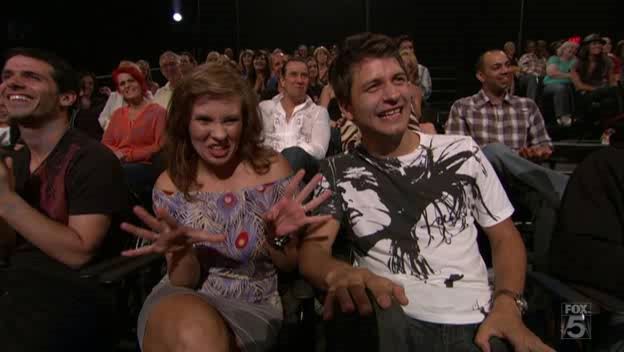 And the moral of this story is that no matter how hot you are, screwing up your face in front of a fisheye lens is good for nobody.
Read more if you dare...
---

Before I entirely disappearing into my own navel, here's a reward for getting through to this point:




(Straight boys don't watch this show, right?)


---

I fear losing you all, so let me bump up

LOLCATDEELEY of THIS WEEK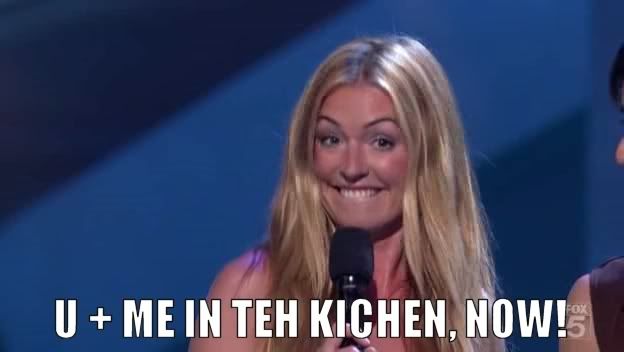 ---



Joshua and Katee are superheroes. They lifted the otherwise unmemorable week to respectable heights, their Bollywood routine was that awesome.

Download Joshua & Katee's Bollywood (57.7 MB)


---

Wait, there's something else that made the week worthwhile:




I can't believe I didn't get the Message while I was watching the broadcast, because the Message is powerful Gev gave it to Cat, and without even touching her, her reaction shows that she felt it.





---

Week 4 saw the double milestone of shirtlessness (Twitch and Will), which led me to wonder which of the guys would next go sans shirt. Fast-forward seven days and the guy turned out to be Will pulling double-duty -- topless and nearly bottomless. The next closest thing to male shirtlessness was Gev shaving off the hair-shirt growing on his chest:



I knew I said I didn't want to make any Borat jokes about him, but Gev + his chest hair = comedy gold.


---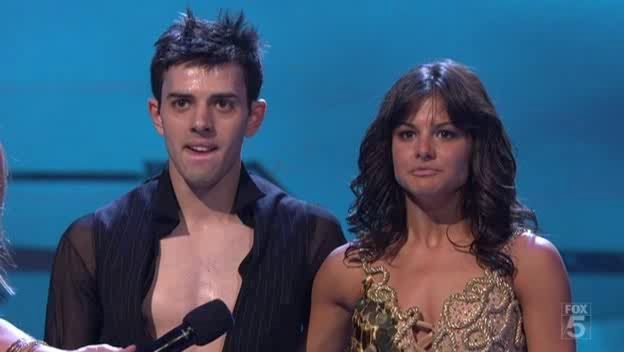 Shortney is gold, too, but that's because she used way too much tanner. I would recommend that she not go so crazy with it because she actually looks more overcooked than Mary: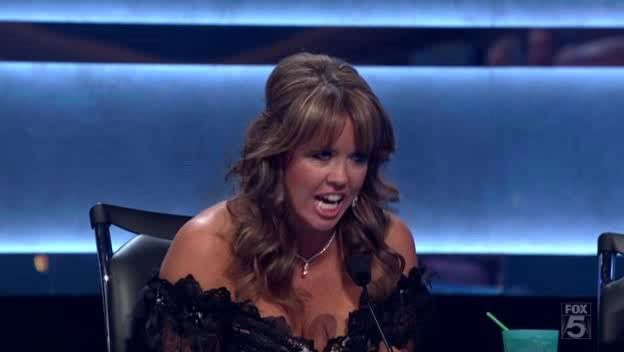 What's more, when she just stood beside Gev, she nearly washed him out completely. Please, think of Gev, Shortney.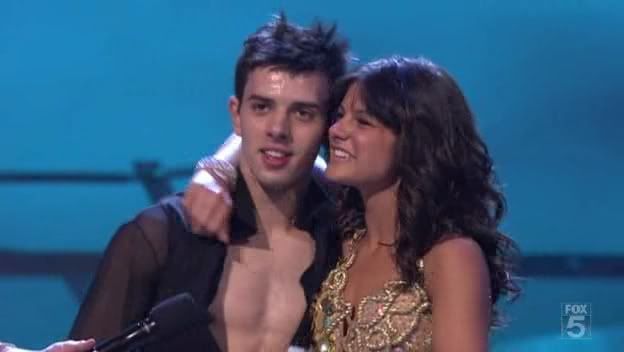 ---

Will and Jessica's contemporary was bold if only for Tasty Oreo's choice of beatless music, but it fell far short of the Greatest Ever praise it got from the three entities whose existences I now refuse to recognize. The routine is a lot better if you just focus on Will. All the same, it did lead to him having to solo, which was an exquisite sight.

Download Will's solo


---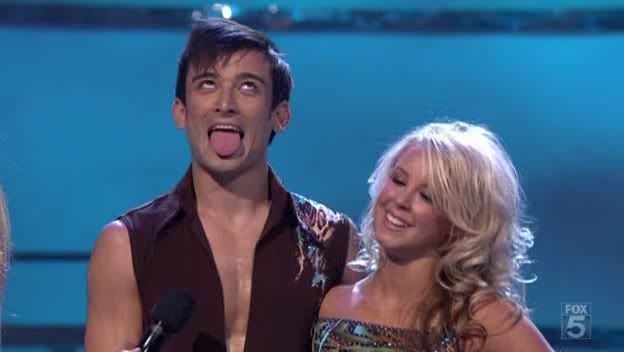 Apologies to all the Mark and Chelsie fans out there -- and I know that you are legion -- but this marks the second consecutive week where they failed to make any impression on me, and I seem not to be the only one who can't keep the two of them straight: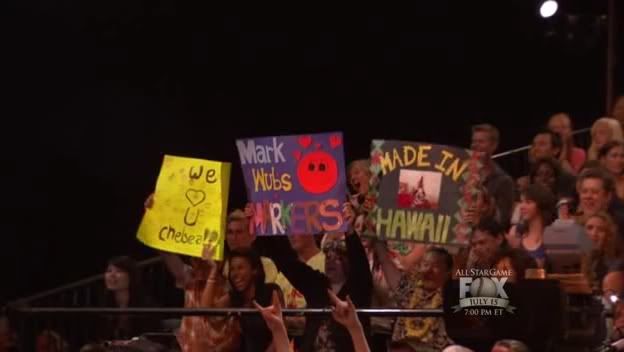 The only enduring images I had of them came from the Broadway routine: first, of Chelsie batting Mark's head back and forth, and then, of Chelsie's dress getting stuck in Mark's suspenders (see above), the latter of which is clearly meant to evoke copulating houseflies. Or maybe I've been watching Green Porno too much (the link is harmless -- if you work at an entomlogical research facility. No, seriously, unless "anus" and "penis" are off limits, the link is perfectly work-safe and full of awesome).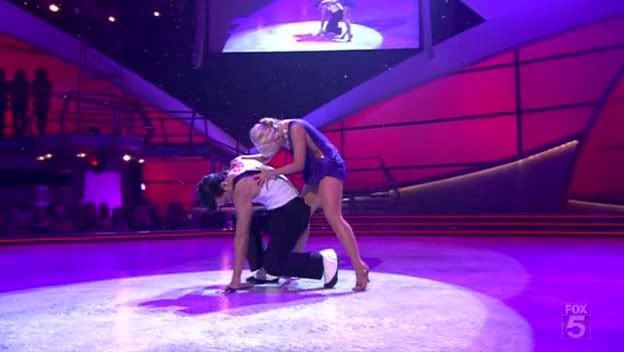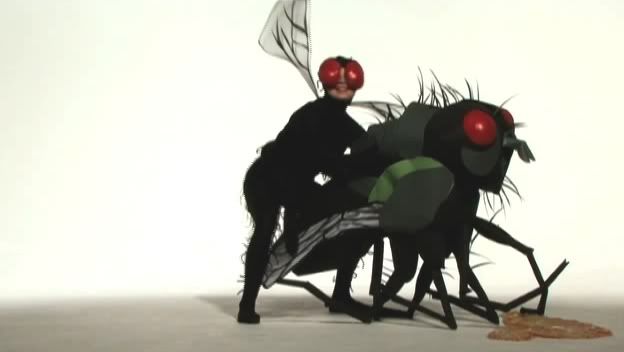 But hey, here's an animated gif ready to be made into your AIM Buddy Icon.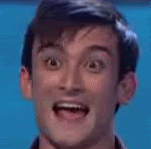 ---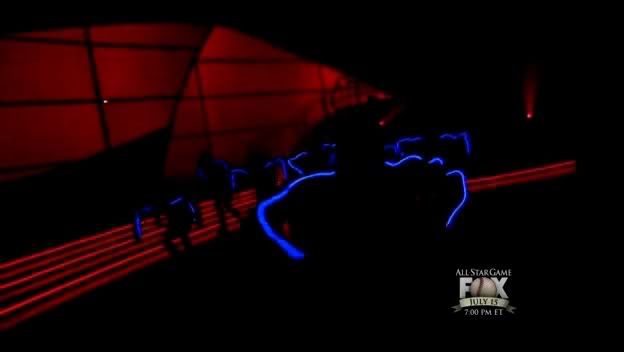 Glowsticks!




In the shape of a star! It's like the '90s never ended! Good job, NappyTabs.


---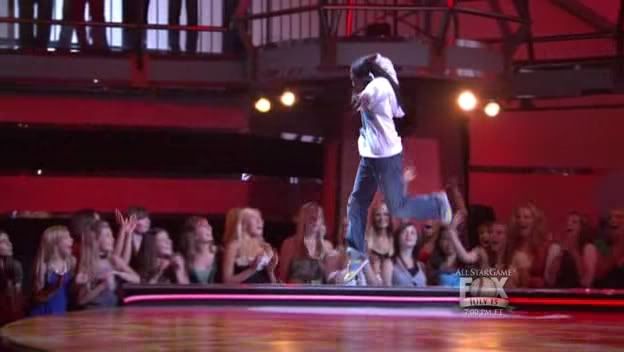 Not only did she dance to "Oh Timbaland," but by balancing along the edge of the stage, Comfort reached into her hip-hop lexicon and straight up sampled the Danny/Anya hip-hop routine from last year. So even if she hasn't met expectations in practice, she represents a lot of the things the appeal to me on a theoretical level, which is more than I could say about a few of the other dancers.


---


Mia can be entirely inappropriate and obscure, but sometimes when she aims her lack of tact at Mary, I almost like her when she's on the panel.


---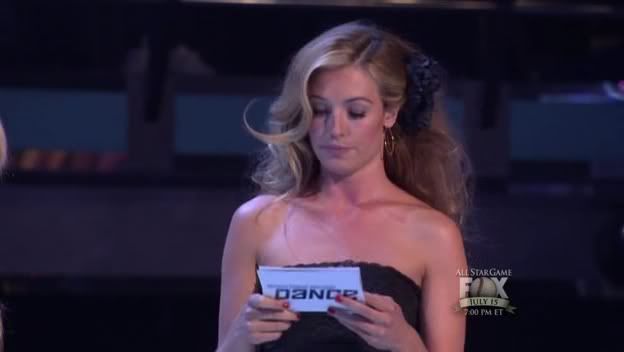 Almost everything has been said about Cat's hair on results night, except probably this: her hair would actually be too big to be an undercover FBI infiltrating the mafia.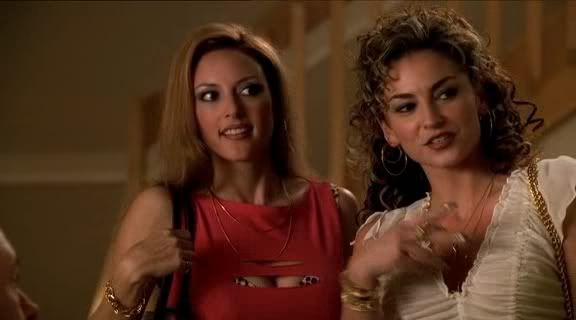 ---

The Ailey troupe!



Download Alvin Ailey American Dance Theater - Revelations

What form! I bet he's a 300 bowler.


---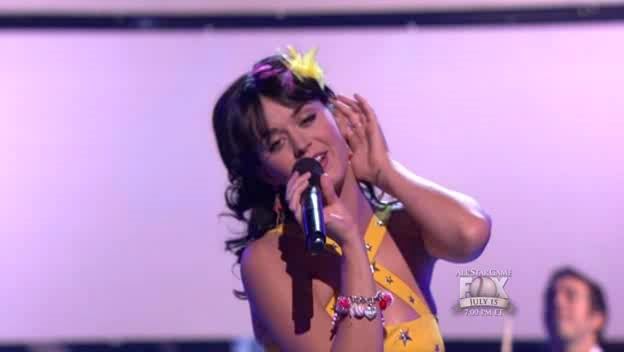 I listened to her song, and I didn't like it.

Indie rating: Boris - "Message"