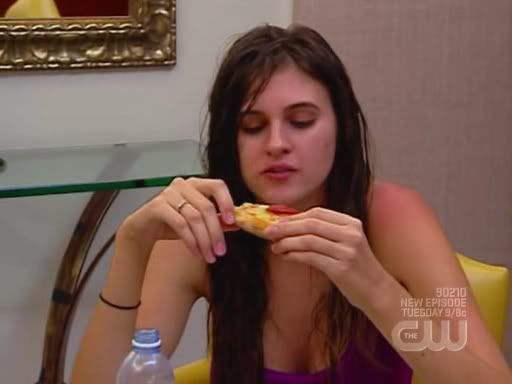 To start with the last thing that happened in this episode: I'm a little sad Natalie is gone because now it seems that in terms of the villain, the show will turn its full attention to Fo and her burgeoning brattiness, which breaks my heart more than a little (which was already weakened in the recap episode where we found out that Fo is a remorseless crying machine).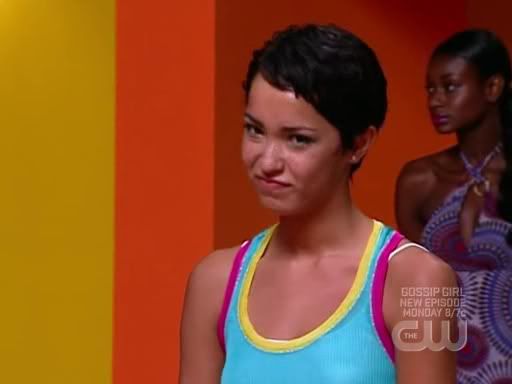 But to return to Natalie -- the show seems to be following a pattern where it downgrade its villains to something more benign, first dumping Sandra (who for a maniac was actually pretty unthreatening) for Natalie, whose spoiled, entitled rich girl shtick (every other time she got face time this episode, we saw her complaining about how Brazil was failing to live up to her upper-middle-class expectations, or the temerity of poor people being close to her zomg (though in her defense, her remarks seem to be montaged together from spare parts to make them sound more imperious than they really were)) was just sent packing so that we can hear Fo whine about how she felt betrayed by Teyona.
So Fo's newly revealed small-minded spitefulness, along with her shortish stature, seem to have taken her out of the running towards becoming America's next top model. But hey, she seems to be getting ready for a different kind of modeling,
after the jump
.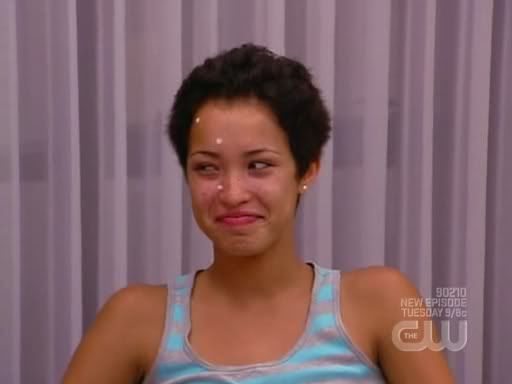 Or "modeling," if you were.

Going back to this tiff between Fo and Windface, it's the second example that comes to mind where a notable a series of related events takes place over the course of more than one episode, which makes this cycle the most narratively complex and serialistic cycle in Top Model history. (The first example, of course, occurring when Celia told on Tahlia at the end of one episode, and the ensuing aftermath taking place in the next episode.) Narrative sophistication, specifically the lack thereof in reality programming, has been a bugaboo of mine for a brief time, and ANTM has always reduced its contestants into types of stereo or arche varieties. Instead, Cycle 12 is bringing the inter-episode intertextuality, which is turning me on like Jay Manuel turns himself on.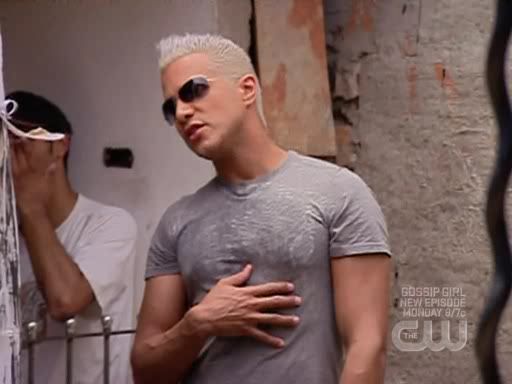 ---

Historically, ANTM begins rather unremarkably without being terribly memorable, but as the cannon fodder are cannon-fodded, our attentions are gradually focused on the main players who have become more and more outrageous. These last several cycles, however, have trended in the opposite direction: we get the same number of weirdos and freaks out of the gate, but they're long gone by the time the girls fly overseas. Think Monique being the third bootee from Cycle 7, or ShaRaun being the first last season.

What's more, the girls who are positioned early on to be the season's fiercest or at least cutest are shown to be weirdos and freaks without the entertainment value and a whole load of compromised, disappointed feelings, all of which results in a slowly enervating slog as we get down to the final girls. In line with the three faces of Cycle 12 villainy in which Fo was cutely sequestered until Sandra and Natalie fell away, I almost think that Tyra should string along some villain with an over-the-top and vicious personality and no hope of winning the competition or becoming a model, just so viewers are distracted, outraged, and entertained by the villain's hijinks and are baffled by how she has implausibly remained in the competition, flouting notions of desert and worth, all so the show doesn't have to settle for the reality tv scraps of the girls' mundane deficiencies.

The best we've this cycle is Celia, who is a more shameless version of Melrose (old face, no shot at winning) -- but even Celia's freakiness can't really fan away the others' stink of mediocrity.



---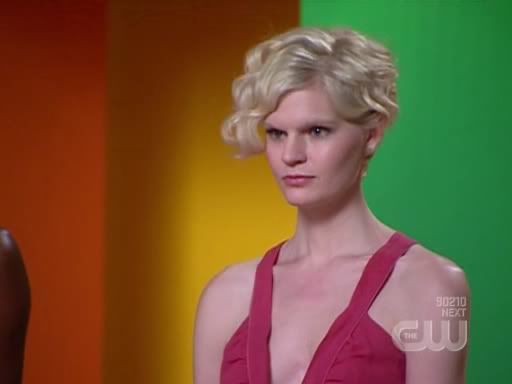 OK, the real reason I like Celia now is because I have almost this exact same top.


---

Nice slouch Natalie has there, by the way.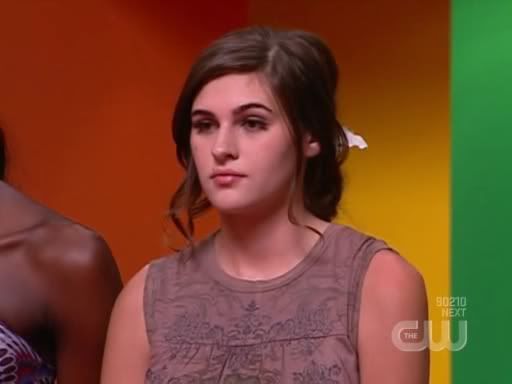 ---

Dear Brazil,
Hide your goats. Celia hungers.




(Yes yes, el Chupacabra is not native to Brazil, but it is a Latin country, they all speak Latin, so there.)

Indie rating: Cat Power - "A Woman Left Lonely"