I think I can safely say that Allison, as a reality tv contestant, hasn't lived up to the potential she showed in the casting episode, mostly because she's too shy and lacks the
exhibitionist's shamelessness
that translates into reality tv gold, you dig?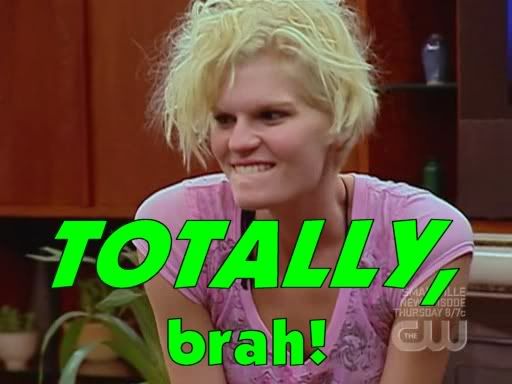 More after the jump
.

That said (TWIST!), Allison's reality tv deficiencies actually become a source of amusement -- albeit mostly out of her obliviousness -- because in the course of this increasingly underwhelming cycle, it's refreshing to see someone on a reality tv show that's ostensibly about modeling to be so unconcerned with looking pretty that she'll pull faces like these: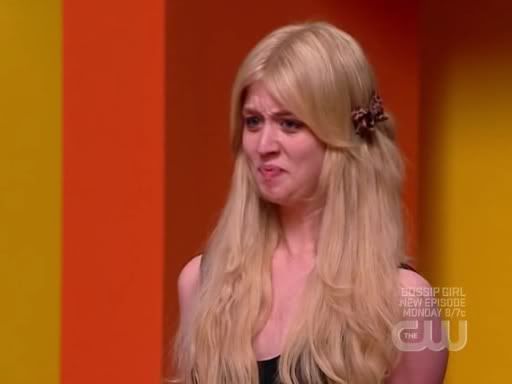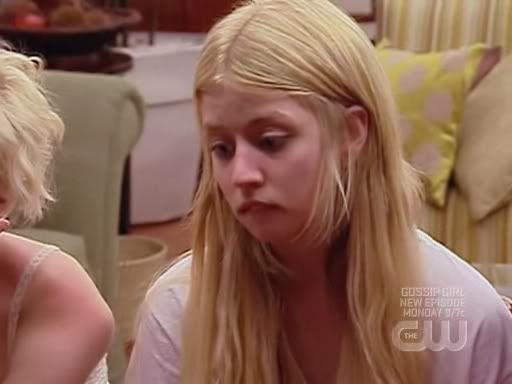 Because she's finally giving more than one face, do you see?




(I will never get tired of the way the show uses the camera zoom. Never.)

Also, she is kind of adorable and dorky.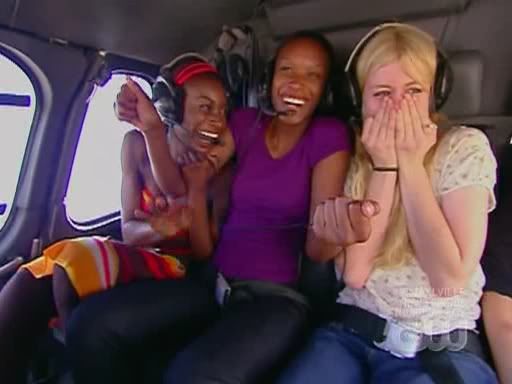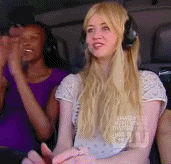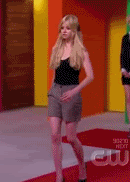 ---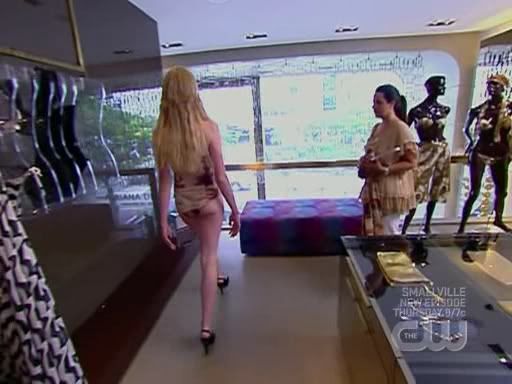 Also, she's got booty.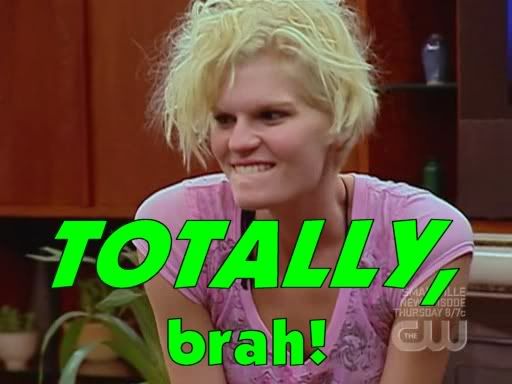 ---

Even Teyona got into the act, with this, her "Oh no you're not putting me in this" face: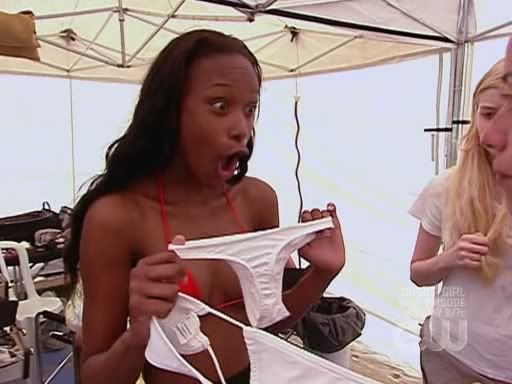 ---

Last face note...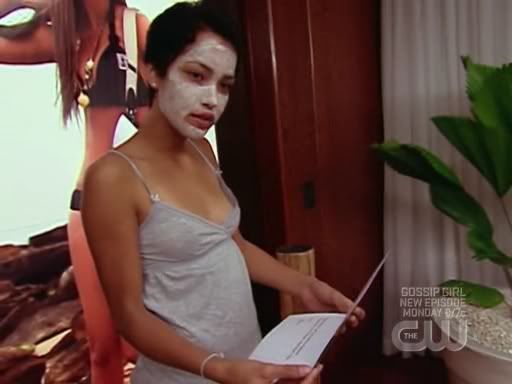 It's spreading!



---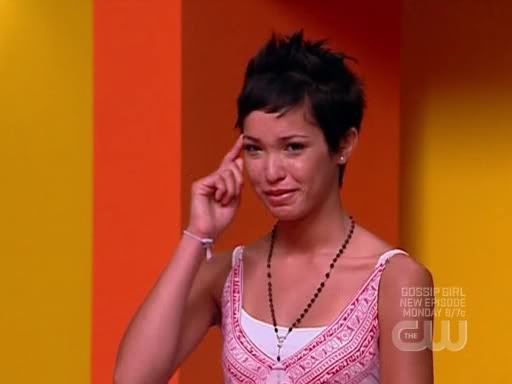 In non-face musings, what the Fo was she thinking with her photo, which was so dire and disturbing that I'm not going to post or even link to it? Like, I know that Tyra already used up the "worst in Top Model history" label on Lluvy's fishpic from back in the day, but Fo's picture is its own superlative.

Indie rating: Heidi Berry - "Northshore Train"