Welcome to
So You Think You Have License to Throw The Horns With Impunity
!
No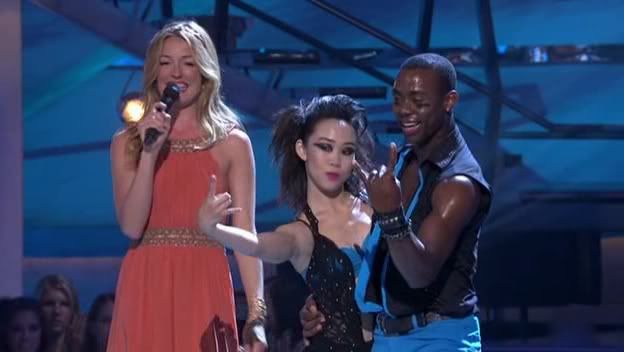 more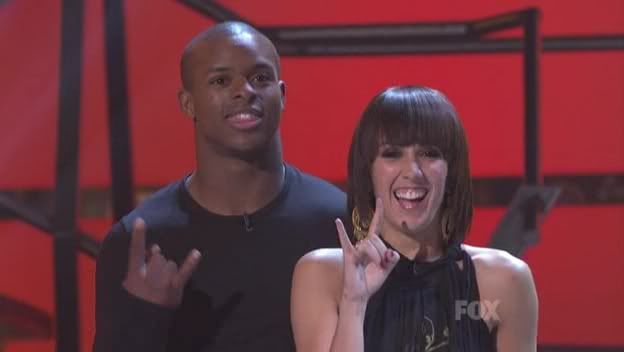 horns!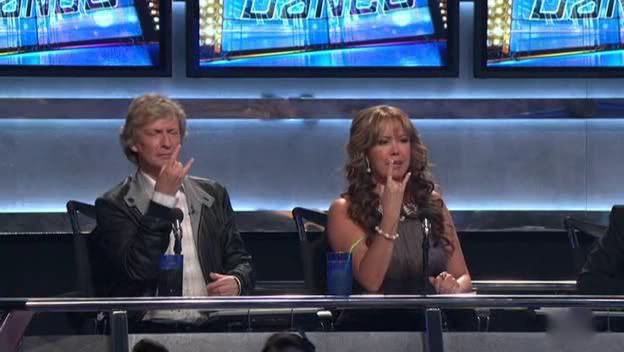 Because horn abuse is downright
sacrilege
.
Avant garde music, uncensored mortgages, and a mortified kitten after the jump
.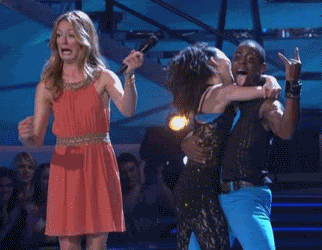 ---

You may have noticed how I barely talked about actual dance last week, mostly because I was unmoved by most of the performances. This week, however, featured two routines that are probably going to contend for year-end honors: Evan and Randi's contemporary, and Brandon and Janette's hip hop.

Evan and Randi actually got short shrift, I think, even though the judges mostly gave them high marks, because of the amount of style that Mia infused into her routine which tweaks the noses of every other boy-girl lovestory choreographer by making this one straight up about ass and still transporting us to a different time and place, enchantingly. And the two shorties executed it all amazingly, especially Evan with this stunning leap: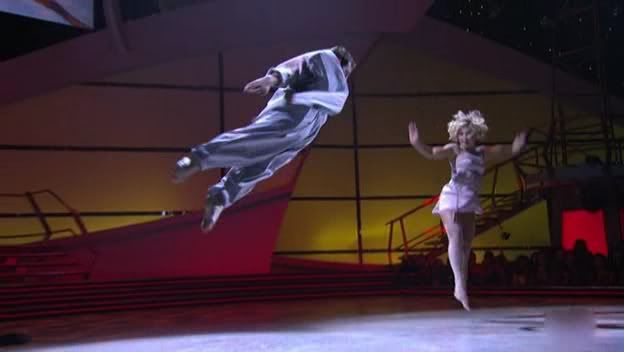 Evan and Randi's contemporary (30.63 MB)


On a sartorial tip, and correct me if I'm wrong, he was sporting a zoot suit, so now, if you're going to make jokes about it being Mia's humongous sweat pants, or XXL pajama bottoms, you'll be doing so in bad conscience oh no I am scolding again and I promised myself I wouldn't!

My other routine of the night arrived almost exclusively on Brandon's broad shoulders and the way he annihilated the world with each of his devastating pops, i.e. I've been waiting for someone to own like he did, especially in hip hop. Janette wasn't embarrassing (well, her styling didn't do her any favors), but this was Brandon's show all the way.

Brandon and Janette's hip hop (56.16 MB)

Let me just say this about the caliber of season five hip hop: when Cat was giving out their TEMPO phone number, Janette and Brandon popped along to each of her words and their popping was better than just about all the other hip hop routines this season.


---

The non-dance dream job segment ("dream") ("job") is an amazing spectacle of frivolous artificiality that embodies reality tv's subtle art of transforming the surface into substance (using these words very loosely), by which I'm still, after all these years watching the genre (for which I feel proud, duh), fascinated. The enactments of these dream jobs were flimsy mummeries since about half of them were extemporaneous reaches, most obviously with Caitlin's stated curiosity in broadcast journalism. "I just thought it'd be fun and interesting job [sic] to have, totally different from dancing," she explained with perspicacious insight ("interesting"!) that did not smack of her casting about randomly for something to fill this segment with and coming up with a cursory reason for it, not at all, no way. Let's not forget Chbeeb, either, who wants to be an "inventor" (look at Phillip trying to be Lil C over here) and who was shown sitting at a laptop, intently scrutinizing the front page of Wikipedia. You know, the page where you decide which language of Wikipedia you want. Or Brandon, who wants to be a lighting and design guy? Someone who manages to sculpt a body like his without gym work does not have interests outside of dance, so seeing him fiddling around with the lighting rig like he knew what he doing was good for a laugh.

Make no mistake, some of these Bizarro World Careers were genuine -- Randi being a special ed teacher, Asuka wanting to live in a trash can, Chbeeb developing a viable cold fusion reactor (for all the staged emptiness of his segment, an engineering major is no frivolous pursuit), and Janette studying to be a (wtf) loan officer. Speaking of, if they were trying to make Janette's backup job as a loan officer look mundane, they failed miserably because: pretty girl + glasses + doing math + rational pragmatism = SPICY.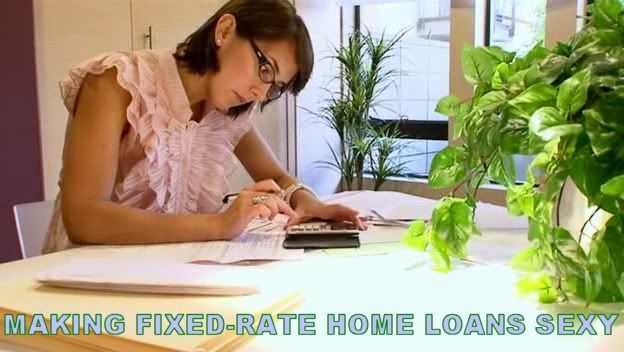 ---


As if she hadn't already become one of my favorite personalities of the season, Janette was also making with the fart jokes during rehearsals. That sound you just heard? It was not passed gas, it was me swooning.

She's also learned to clutch her pearls when appropriate...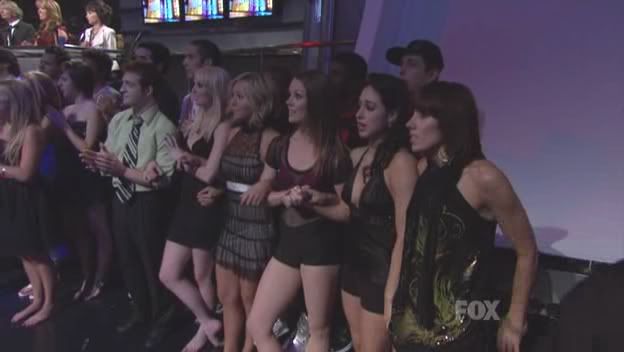 without abandoning her sense of fun.




Growth narrative, hello!


---

The Rage Boyz Crew, right. The most notable thing about them was that they got Cat to plotz over their cuteness, which is saying something.


---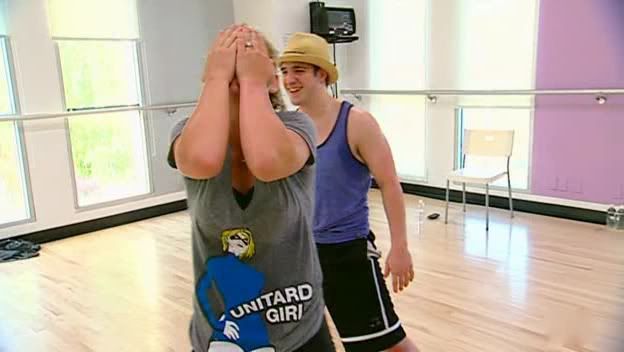 Who was that unitarded girl?


---


The lighting for Kayla and Kupono's Viennese waltz was just swell. (Take note, Brandon.)


---

Beat Freak in the house, "Out There" Lindsey danced backup for the Veronicas. No surprise for a backup dancer: if you blink, and you'd miss her.




The music wasn't bad, either, though I like it a lot less once it gets stuck in my head. Some trivia, then, to inoculate yourself from its infectiousness. Did you know that the singers are a) identical twins, b) Ozzies and c) fond of insane stilettos?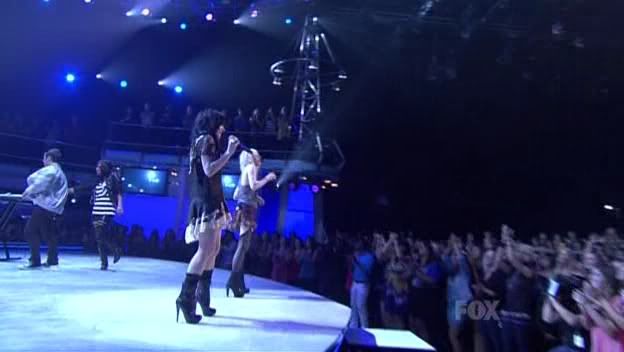 Another true fact about the Veronicas...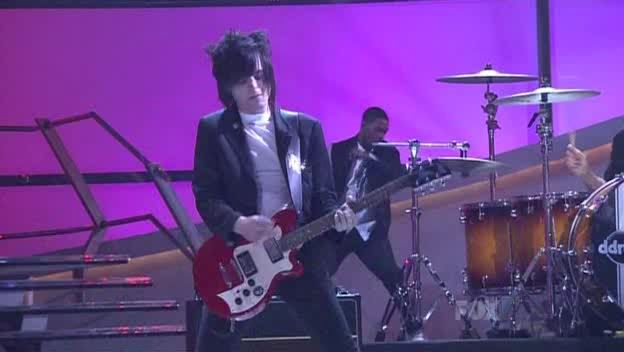 Their session guitarist flew in after gigging with Josie & The Pussycats, hence the cat-ears made from his hair.


---

Our dance kitten has a rep for outrageous costuming which she earned during her first couple of seasons on the show, but the last couple of years she's toned down her wilder impulses in favor of restraint. Though the results of her conservatism often remain stunning, I miss her ferociously over-the-top audacity. For instance, her outfit in the performance show was youthful and pretty, certainly, but the woman who once stepped into an ostrich and called it a dress could've improved her look a thousand-fold if she had topped the pink Grecian mini off with a tiara.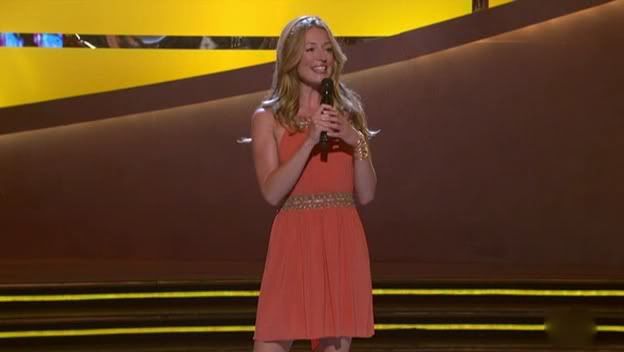 Thursday night, though, Cat straddled the line between her recent classicism and her older avant tackiness when she came out in what was almost certainly a Farrah Fawcett tribute: big feathered hair and bell-bottomed jumpsuit.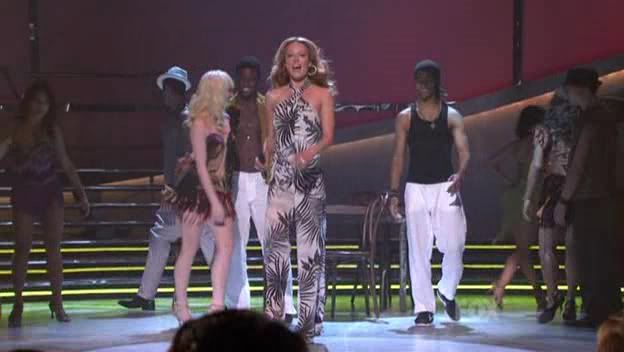 She couldn't keep from channeling the '70s; when she tried bringing out her inner gangsta, our kitten inadvertently turned that into a vintage Charlie's Angels pose: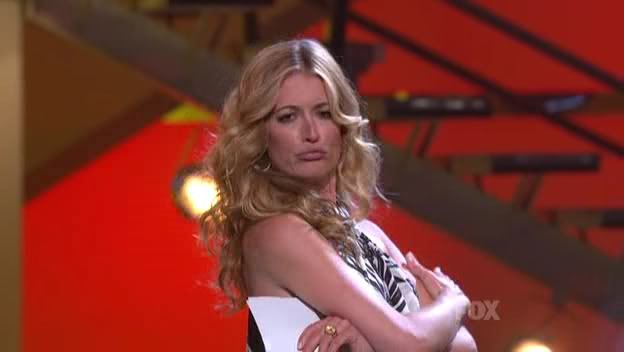 ---

Was Jason and Caitlin's paso the worst we've seen on this show? I recall Jamile dancing a poorly received paso, but I don't think that his was as tepid as the one we saw between this pretty pair. Neither Jason nor Caitlin brought power or fire, and even I could see that their performance didn't have that sharp snap that I've come to expect from the style. Instead, they were like kids playing at being grown-ups hahaha I am talking about myself so transparently, I should stop while I'm ahead, but I ought to add that at some level Jason and Caitlin must've been aware of how poorly suited they were to playing their paso characters, because in the end, they couldn't maintain straight faces.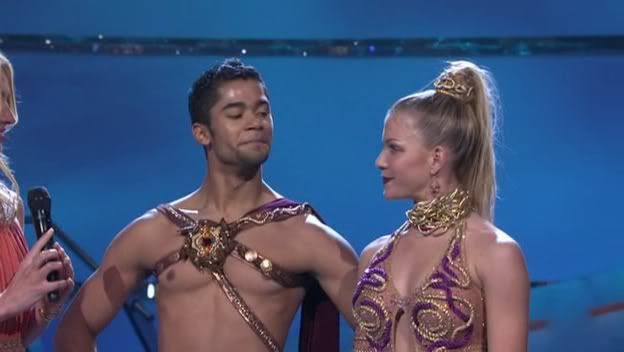 Besides, how can anyone else take them seriously when he's in a knock-off He-Man costume, she looks like Princess Jasmine was kidnapped by Jabba the Hutt, and they're dancing to "O Fortuna"? It would've made sense for Mandy to choreograph the routine for all its déclassé '80s signifiers (which would've had the added bonus of keeping Jean-Marc Généreux from embarrassing himself).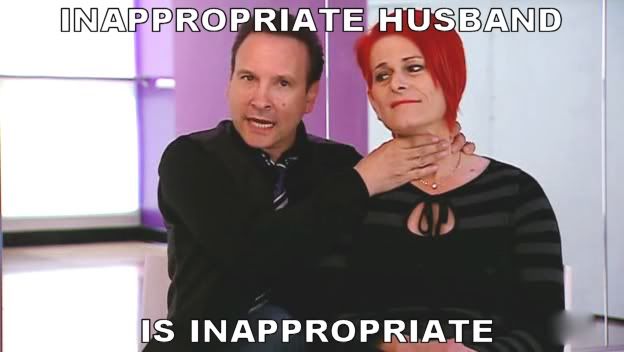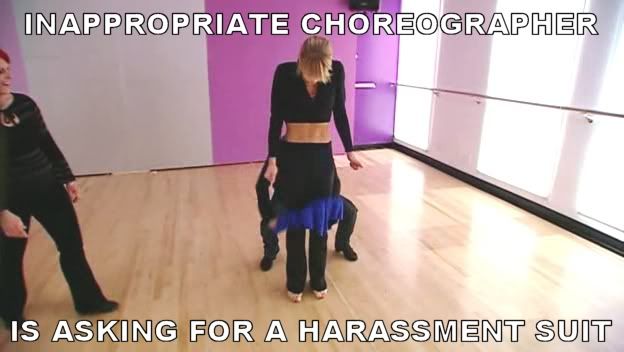 Meanwhile, Mandy was off kicking out more '80s jams in what to me looked like a particularly frightened and tentative jazz number, so everybody wins.

(Memo to Mandy -- Slayer, Jesus and Mary Chain, Dead Can Dance, and the Cocteau Twins released their best music in the '80s, stretch out a little and choreograph to "Raining Blood," "Just Like Honey," "Host of the Seraphim," or "Ella Megalast Burls Forever"! Or, more realistically, how long till we get Flock of Seagulls in this joint?)


---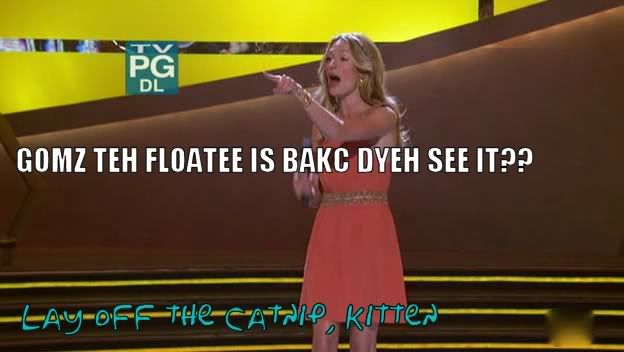 ---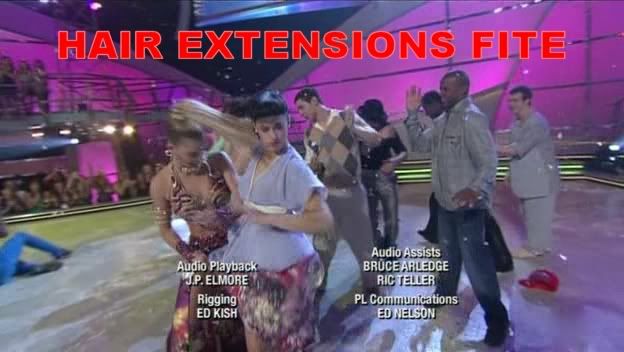 I'm somewhat aghast that Caitlin is still kicking around and that she has such firm support from the judges for what seem like bog-standard contemporary solos. Add to the fact that she comes across as vapid (see above "dream job" segment) and her struggles with the choreography thus far, and I am quickly revising my "I'm not hating anyone this season" outlook, which, actually, had already been revised because of Jonathan and the Always Hate The Lightweight Pretty Boy rule (which is better known as NEIL).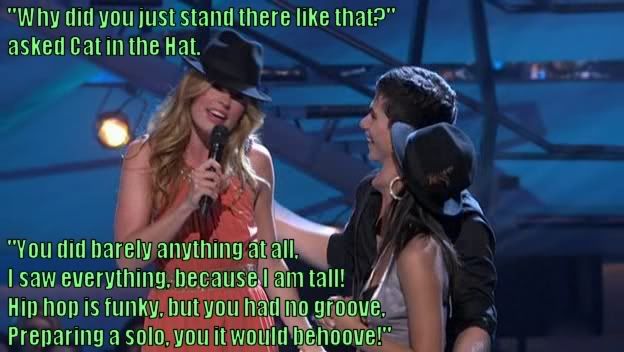 ---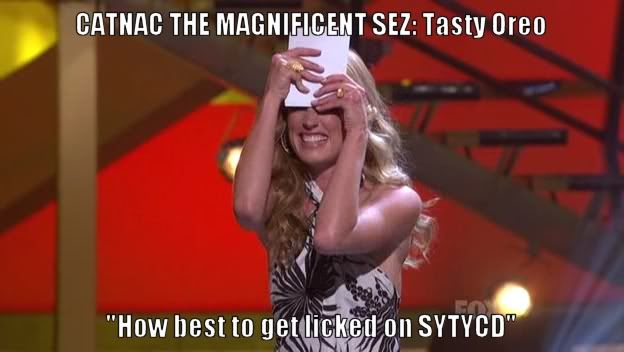 Six-and-a-half feet is not a difficult jump if you've got a running start -- you're reading blogger who could do a six-foot standing long jump when he was in 6th grade. That said, Phillip was perfectly serviceable for the first half of the Broadway, but then halfway through he gets upstaged by the hole in his pants, which eventually gave way to a tasty view of his tighties (which is standard issue nerd uniform, FYI). This little revelation slightly makes up for his part in the Nerd minstrelsy with the Wikipedia front page.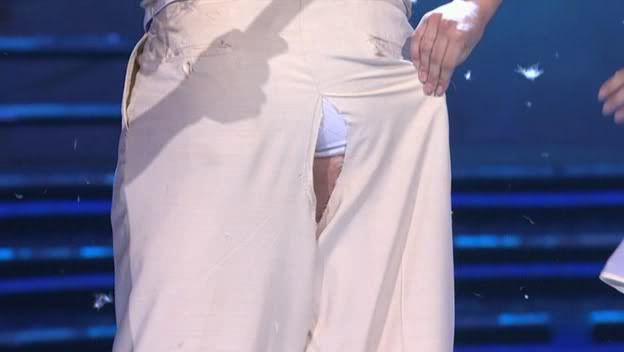 ---

On the other hand, everyone loves a bit of Gallic minstrelsy! C'est superbe zut alors formidable Zip Zap Cool, hon hon hon!


---
---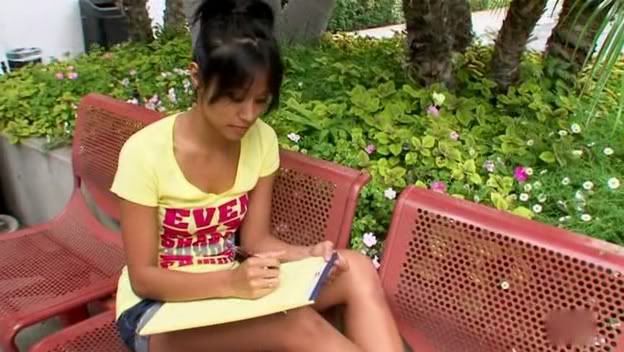 Karla went to NYU and soloed to Radiohead, so on principle I like her even more now. (I know that I've mentioned my apathy for Radiohead, but appreciation for Radiohead does signal a certain openness for artistic pretension, which I can hang with.)


---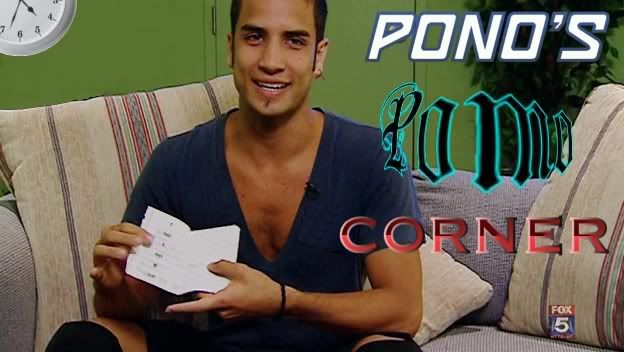 Today, a very special PONO'S POMO CORNER, replete with multimedia offering! Click on the close-up to listen to the audio accompaniment!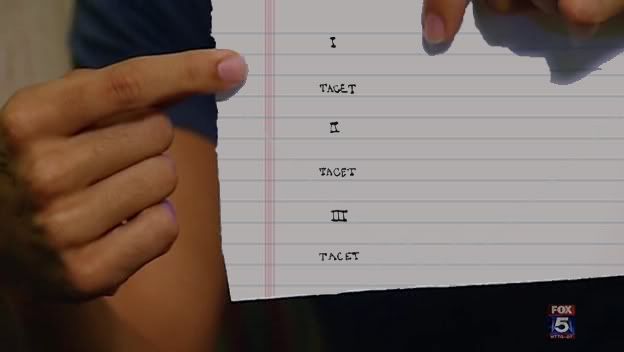 Just kidding, you don't have to click on it, it's already playing.

Indie rating: Stereolab – "John Cage Bubblegum"