[Slowly catching up with the actual
TAR
schedule, part 2.]
The return of volume eating! Just when I thought that
TAR
had done away with such an awful challenge (Third World country, way more food than usual (Phil called it "a serving"!), Americans puking it up) just makes no sense.
You can say that again, BJ!
Now, for the greatest lame joke ever.
(What makes the joke is the look on Tyler's face that admits exactly how embarrassed he is for making such a weak joke.)
And even though the winner has already been announced, I have to mention that BJ shouted out to Chip from Chip & Kim with his "
It's on like Donkey Kong
."
Yolanda: cute beyond words.
Even Ray is growing on me.
Check his freestyling, and Yolanda's assessment of it
.
And the Thai hottie!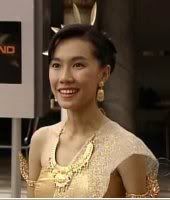 Hottie!
Then there's Team Jomo which became world class
bags of douche
in this episode.
So I wasn't sorry to see them leave the game -- though just as they made their exits, I caught something interesting: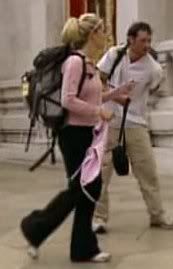 See what Mo is holding in her hand? The pink dangling thing? That's her halter -- does that mean she got topless before she entered the Marble Temple? Because we all know that she doesn't wear a bra.

The Eric/Jeremy SLASH WATCH
Special guest appearance:
Jo
!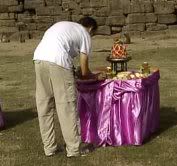 But don't worry, plenty of
gay old times
with Eric/Jeremy.
First some innocent monkeying around.
Not what I'd think of as traditional marriage garb, but I'm willing to get with the times.
Such
assertiveness
!
And as they
leave one of the challenges...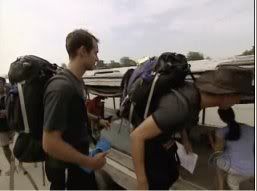 Actually, here comes two.
Finally, as they rolled into the Pit Stop, they make absolutely no reference to Thai hottie's hottness. Not as into chicks as they would like us to believe?
In any case, Thai hottie isn't amused by their lack of interest.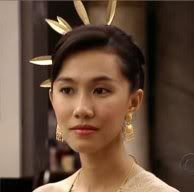 Indie rating: Solex - "Oh Blimey!"