Is the show proving true
my prediction that the villain of this series will be everyone
? During the semifinals, Ebony was the obvious villain, but she initially wilted under the judges' critiques; then Bianca valiantly took over as the villain du cycle, but she's chilled to a small degree ever since her weave was shaved off; now, we've got a small gang of girls (which apparently includes Bianca, Jenah (oh, how could you, Jenah? ;_;), Chantal, and Sarah) that's out to undermine Lisa, who has suddenly separated herself from the rest of the pack.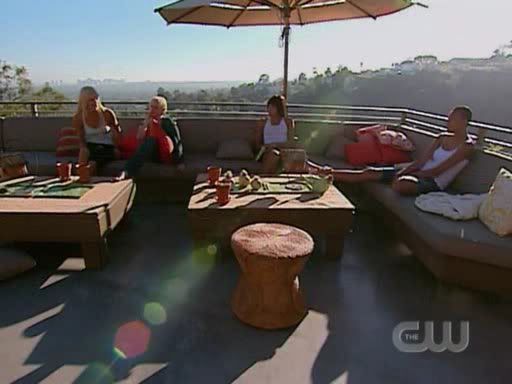 Notice the large void next to Bianca, otherwise known as Sarah: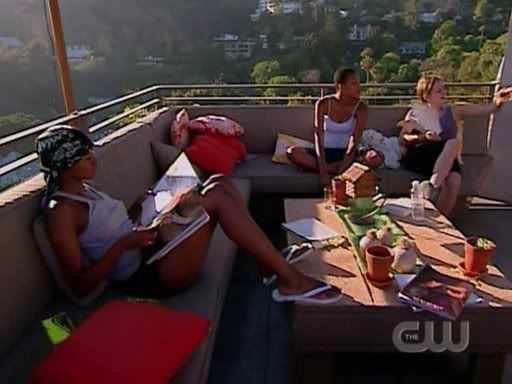 That's five out of 13 finalists, though you could argue that Sarah and Jenah are just being catty, exclusionist girls, while Bianca, bless her, led the charge against Lisa.
---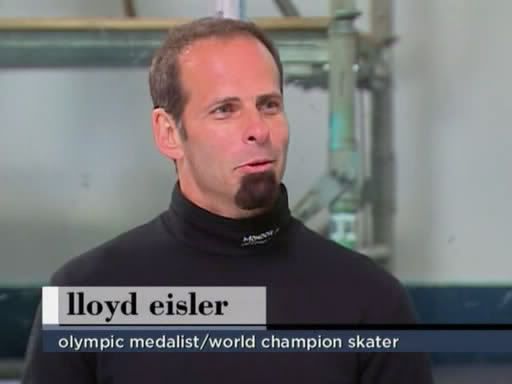 He's got something on his chin.
---
Janet's list of chores: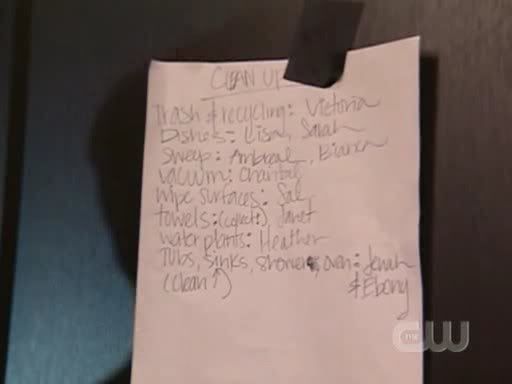 You don't have to read far to notice that something's amiss -- Victoria is still on the list. The only feasible explanation is that the girls think so highly of her that they expect her to take out the trash even after she was eliminated. Janet also gave herself the easy job -- collecting towels? See, that's where she should've taken on a more indispensable task so that they couldn't have gotten rid of her -- always works on
Survivor
!
---
RANKINGS


Janet's parting "shot," which is to say, her flying tear:
Indie rating: Swans - "Her Mouth is Filled with Honey"