I'm completely tapped out on Top Model. I tried banging out a post on the last episode, but I really had nothing to say aside from some slash fic. Oh boy oh boy, ANTM slash!
Perhaps it was three weeks overdue, but Ambreal finally was sent home, though I can't say that she ever did anything for me. On the other hand, that's probably because I never got under the covers with her, as Jenah seemed to find out: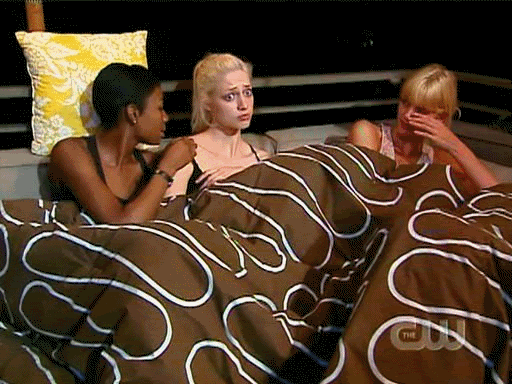 The specter of feminine experimentation hung over the whole episode, in fact. (Unless Ambreal and Jenah were working on their ventriloquism routine, though in any case, she's got a hand up Jenah's tookus = hot.)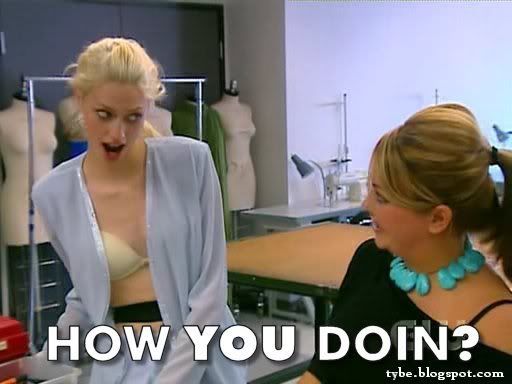 I was that designer, I'd have been putty in Jenah's hands. Then again, I'm easy -- show a hint of boob, flash those teeth, I'm all yours.
The heat of the desert and of long-suppressed passions at last boiled over when Saleisha and Lisa decided to heed Cycle 9's call to environmentalism by sharing a shower. Her loneliness yielding to an inexpressible hunger, unable to resist the sirensong of the cavorting girls and longing for the liquidy embrace of drizzled water, and perhaps the embrace of something more corporeal, Heather raced headlong to join them with fire in her eyes and the vicious, ready tongue of a madwoman. The blush of shame at what she most wanted compelled her to splenetic fervor, though as she tore into them with unrestrained passion, a twinge of desire flamed deep within her stomach, and, unless I'm confusing
Top Model
with my well-worn copy of
Vagetarian Delights
, much sexiness ensued.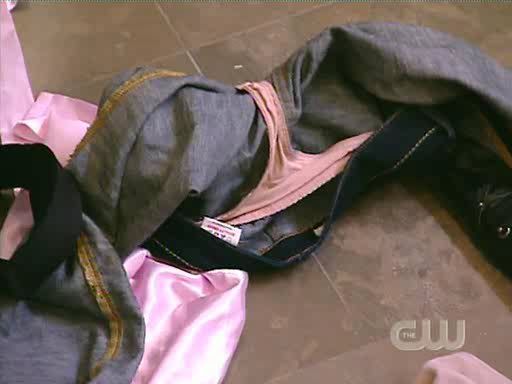 ---
Update, such as it is:
I actually have a few worthy LOLmodels this week, the first of which has gone above. How'd I forget about that?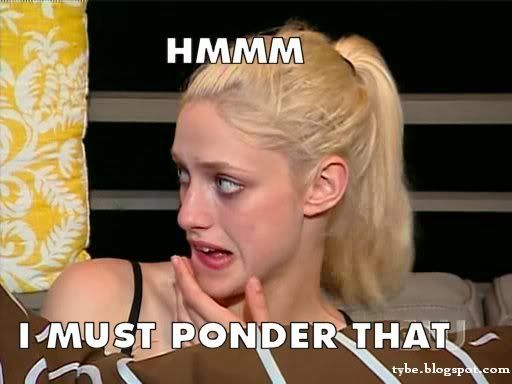 Another update (you can see how stupid I am this week/life:
How could I forget the episode's teeth porn? (The answer: It was all the girl-girl action.)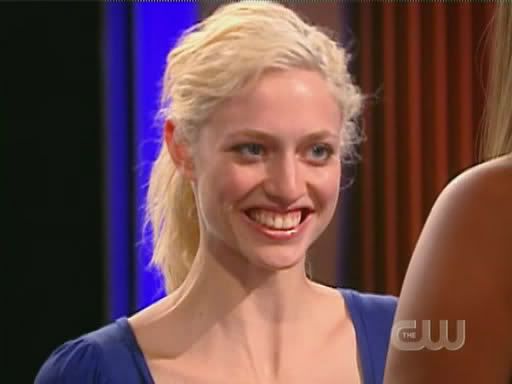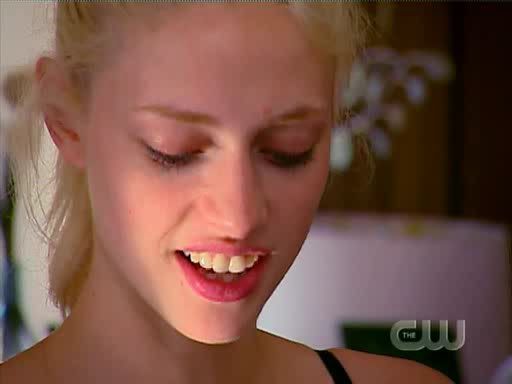 Also, is Jenah not the most precious thing ever?
---
To more serious matters -- this is the green cycle? You wouldn't have guessed it based on the photoshoot: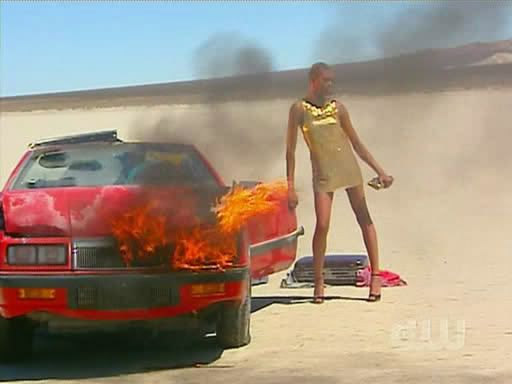 ---
Yet another belated update:
If you've ever come across T_T and wondered just why that's considered an Asian-style crying emoticon, Lisa was kind enough to demonstrate the effect -- or should that be
affect
? -- for us.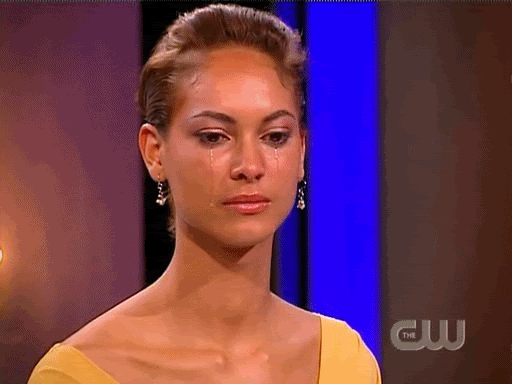 Stay tuned to see if I realize I had more material to share than I remembered.
Indie rating: Acid Mothers Temple & The Melting Paraiso U.F.O. – "Asimo's Naked Breakfast: Rice And Shrine"