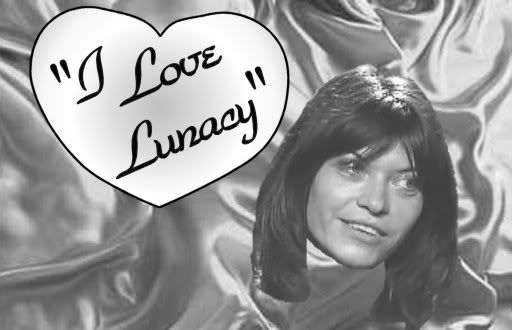 Being an oddity attracts considerable attention of all kinds, both negative and positive, though thinking of her as odd frames her into the wrong question, because fundamentally, I don't find her that crazy or even inscrutably weird in any real-world terms. For one, she is too lucidly aware of the environment and contestants surrounding her and knows how to connect with them. But if you remain unconvinced that she's as terrestrial as everyone else, she still doesn't deserve contempt because, for real, she's bringing us gifts!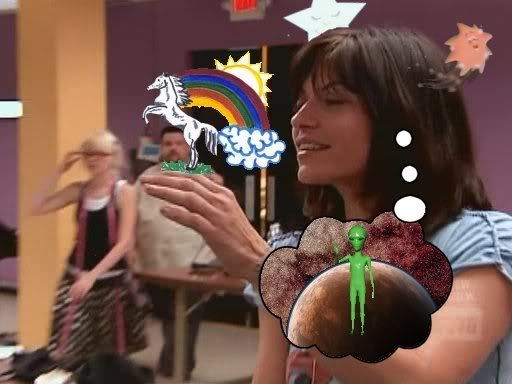 Elisa might come from a different place from the rest of the contestants, but for all the misunderstandings and shocked exclamations from the peanut gallery, she still speaks the same language as everyone else. For instance, when Heidi asked what planet Elisa was from, my favorite Martian said, "The planet where I am is one that has been trained to respond purely to materials, and doesn't necessarily know the language, but knows how to make it work on the body. I'm coming to your planet, but with gifts." Cut through the metaphysical mumbo jumbo, and she's saying she approaches design holistically. What's more, she plays along with the "what planet is Elisa from?" meme, which wasn't particularly novel or funny to begin with. Nevertheless, she was aware enough of what was happening before her that she played along rather charmingly.
Elisa also has the same feelings that humans have. When Tim and Sweet P shared a laugh at her expense...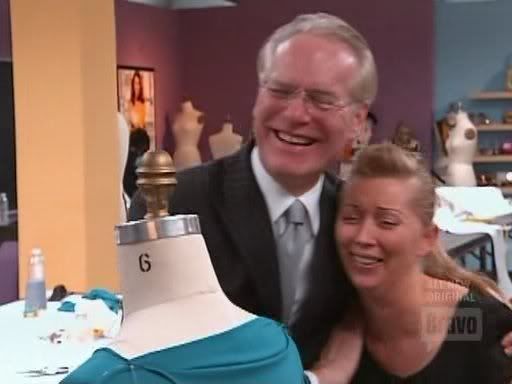 ... (and jeez, what do you have to do to make Tim Gunn of all people make fun of you? But I suspect that works against my argument, so here's me, carrying on), she looked visibly hurt:
Given Tim's concerns (and ridicule), Elisa was surprisingly responsive to his advice: "I was being told that my methods were ridiculous. ... I'm just going to do whatever they tell me to do and just make it look great and that's fine because I know who I am." It's a rare person to take someone else's advice while remaining secure in her own identity, to know that her own sense of self isn't compromised if she listens to the creative input of someone else.
To further underscore her sensitivity to her environment, let's not forget that she was the only contestant who acknowledged Heidi's birthday in the first episode: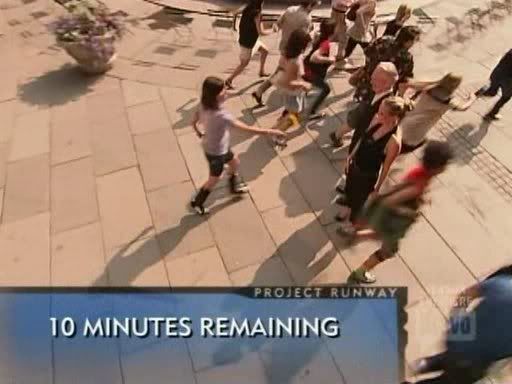 Even if she is the mooncake that everyone seems to claim she is, what's the harm? If you're afraid of contracting an orally transmitted disease, from what I hear, transmission between women is quite rare.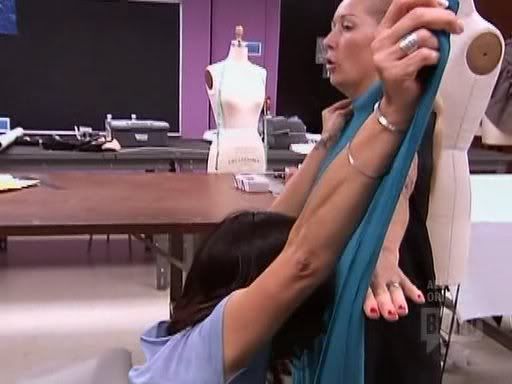 Weirdness brings color and chaos to the otherwise workaday, staid professionalism that lies at the Calvinist foundation of reality programs, but it's more often greeted negatively by both fellow competitors and audiences because weirdness seems like ostentatious style emptied of substance that repudiates the myths of Work and Professionalism on which reality tv and American culture are based. Work is the
American cathedral
, complete with its attendant orthodoxies, and if someone approaches it with heterodox methods and spit, she affronts the institution and becomes an outcast. Obviously, I don't think Elisa or any other kook who proudly flies the freak-flag should be subjected to outcastdom just for being weird, since the governing institution is resilient enough to absorb the oddity without undergoing revolution. Instead, she should be appreciated for the ephemeral color she'll bring to
Runway
for the next two episodes before she's eliminated because of her lack of industry-standard skills.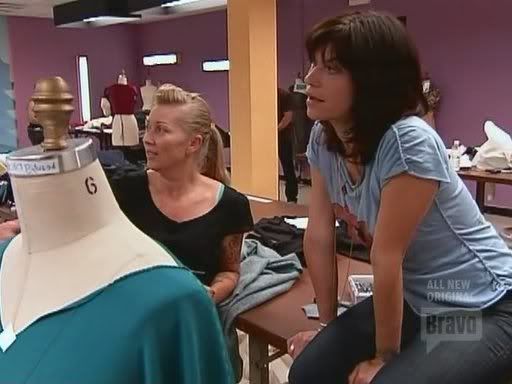 Then again, could a human bend her elbows like that? Boot her!
---
Kevin -- way to leave Sarah Jessica Parker hanging. Not cool!
Indie rating: Boris with Merzbow Oneman - "A Bao a Qu"